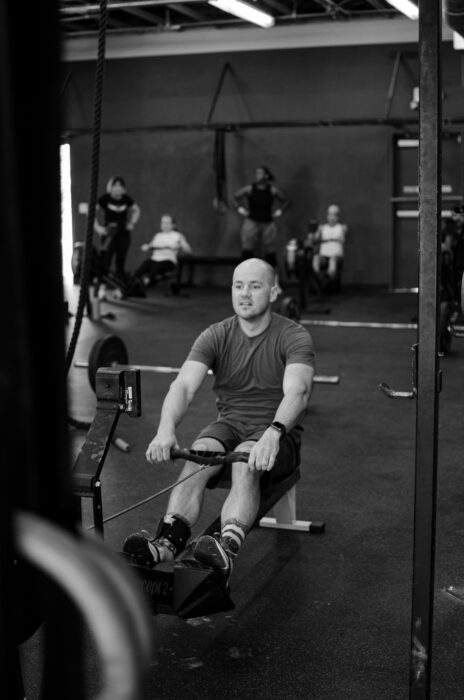 "Stay Awhile"
For Time:
100 Double Unders
-then-
4 Rounds:
15 Burpees to a Target
15 Wall Balls (20/14)
-then-
100 Double Unders
-then-
4 Rounds:
15 Burpees to a Target
15 Wall Balls
-then-
100 Double Unders

Box Brief:
Saturday Night Yoga is back! Save the date for Saturday, February 19th at 7pm. It is free for all members and $10 for anyone else. If you have it, please bring a yoga mat, blocks, straps and a bolster. See you then!

Recipe of the Week:
Another week down for the Wellness Challenge! Below is a recipe that is great for getting a serving or two of veggies for lunch or dinner. Directions below.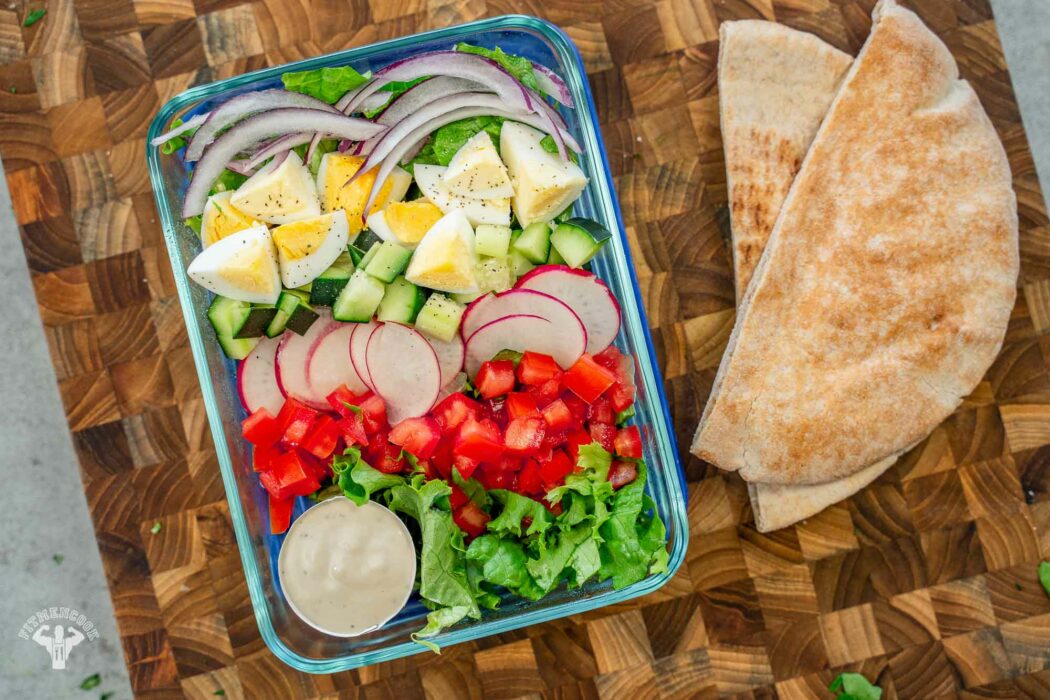 Ingredients:
Salad
6 cups Romaine lettuce, chopped
3 Roma (plum) tomatoes, diced
½ cup red onion, sliced
1 medium cucumber, seeds removed and diced
3 radish, sliced
9 boiled eggs (3 boiled eggs per serving)
Dressing
4 tablespoons raw tahini
Juice from 1 lemon
1 tablespoon maple syrup
1 garlic clove, minced (I used frozen garlic as a time saver)
1/3 – 1/2 cup hot water (for desired consistency)
Sea salt & pepper to taste
3 small wheat pita bread

Instructions:
1) Prep the ingredients for the salad and evenly divide into meal containers. Pro-tip: if possible, I recommend keeping the tomatoes separate from the salad mix to avoid overly wilting the lettuce before eating. Set aside.
2) Mix together the ingredients for the dressing and season to taste with sea salt & pepper.
3) Add pita to each meal container and when you're ready to enjoy, either toss the salad with a serving of dressing OR smear the dressing on the inside of the pita before stuffing it with the cobb salad.