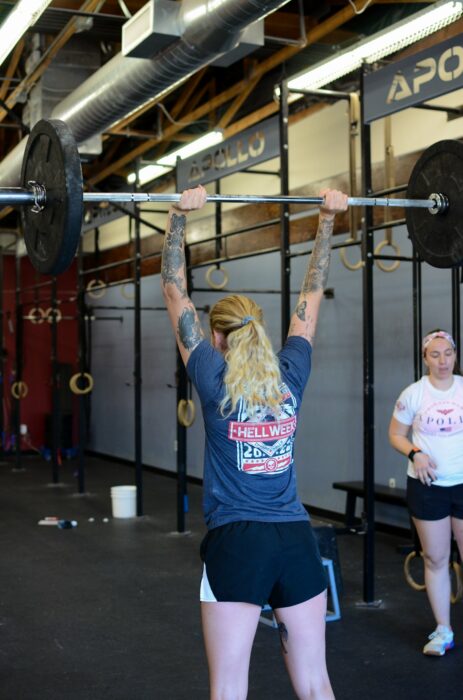 Bench Press
5 @ 75% of 1RM
3 @ 85%
1+ @ 95%

"Day-to-Day"
3 Rounds:
100 Meter Farmers Carry (53's/36's)
15 Chest to Bar Pull-ups
20 Dumbbell Push Press (35's/25's)

Recipe of the Week:
Nothing beats a quick and easy meal in a bowl. Try out this Korean Beef Bowl recipe!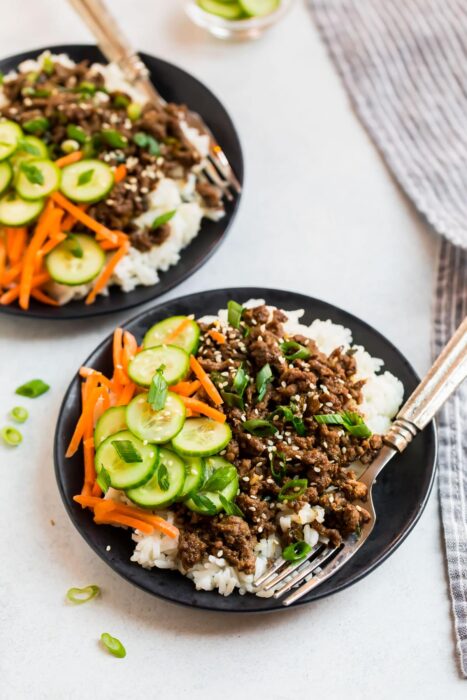 Ingredients:
OR THE BEEF:
1 pound lean ground beef I used 93% lean
3 tablespoons low sodium soy sauce plus additional to taste, divided
1 1/4 cups minced scallions both green and white parts (from about 1 small bundle), divided
1 tablespoon minced garlic about 3 cloves
2 tablespoons rice vinegar
2 tablespoons honey
2 tablespoons minced or finely grated fresh ginger
1/4 teaspoon red pepper flakes plus additional to taste
1 tablespoon sesame oil

FOR SERVING:
Cooked brown rice quinoa, or cauliflower rice
1 1/2 cups shredded carrots see recipe notes to pickle them for an upgrade
Thinly sliced seedless cucumbers Persian-style or English/hot house
Toasted sesame seeds

Instructions:
Step 1
Pickle the carrots and/or cucumbers if desired (see recipe notes—I highly recommend). In a large skillet, brown the beef over medium-high heat, breaking it into small pieces, until it is browned and cooked through, about 5 or so minutes. When the beef is about halfway finished cooking, add 1 tablespoon of the soy sauce and 2/3 of the scallions. Once the beef is completely browned, stir in the garlic and cook 30 seconds.

Step 2
While the beef cooks, in a small bowl, stir together the rice vinegar, honey, ginger, red pepper flakes, and remaining soy sauce. Pour over the browned beef. Stir and cook for 2 minutes. Remove from the heat, then stir in the sesame oil. Sprinkle the remaining green onion over the top. Taste and add extra soy sauce or red pepper flakes as desired (I added a bit more of each).

Step 3
Serve the beef hot, over rice, topped generously with the carrots, cucumber, and sesame seeds.