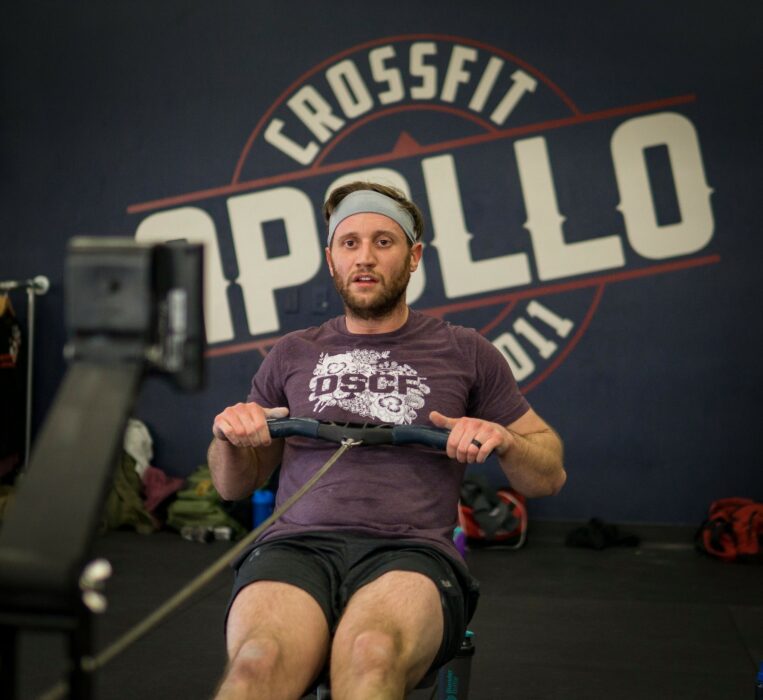 "Highs & Lows"
For Time:
21 Front Squats (135/95)
42 Dumbbell Snatches (50/35)
800 Meter Run
15 Front Squats
30 Dumbbell Snatches
800 Meter Run
9 Front Squats
18 Dumbbell Snatches
800 Meter Run

Recipe of the Week:
This looks to be a GREAT curry recipe. Try out this Lamb Curry Fried Rice Recipe! Recipe is below.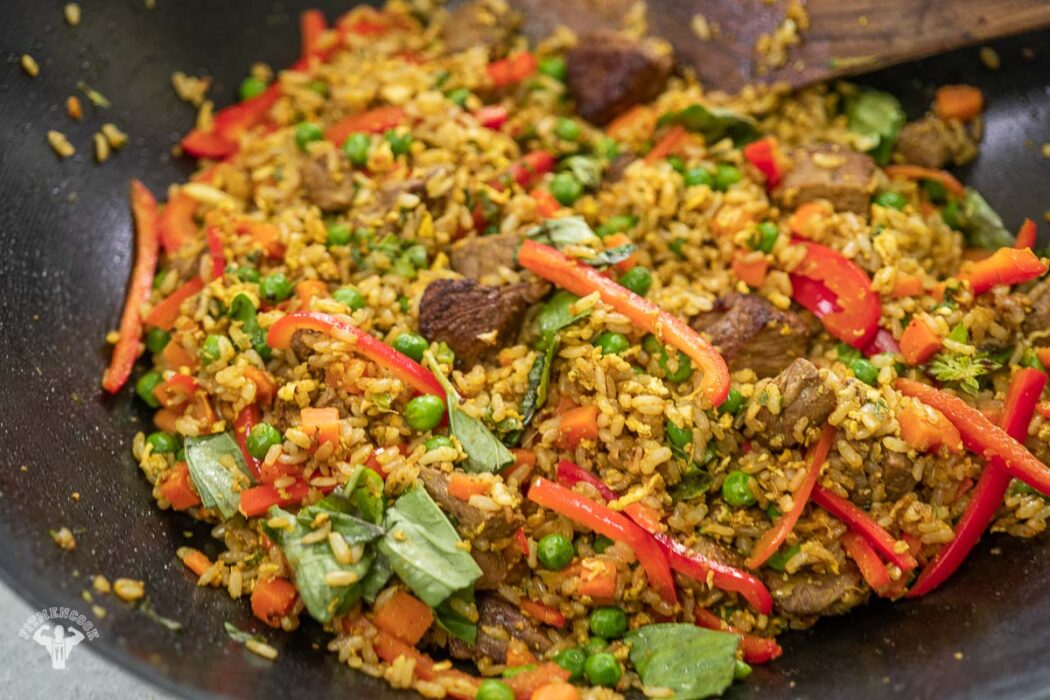 Ingredients:
4 cups cooked brown rice, day old rice is best
LAMB
Spray avocado oil
1 1/2 lb lean lamb leg meat, fat trimmed and cut into 1 ½-inch pieces
SUBS: chicken breast, portobello mushroom slices, lean beef, shrimp
1 1/2 teaspoons curry powder
1 tablespoon low sodium soy or tamari
1 ½ tablespoons avocado oil
2 green onion stalks, chopped
3 garlic cloves, minced
1 1/2 tablespoons ginger, minced
2 eggs
2 teaspoons curry powder
1 tablespoon lime zest
1 red bell pepper, thinly sliced
1 1/2 cups frozen peas & carrots
Handful of fresh basil, torn into pieces
Garnish
Lime

Instructions:
1) Cook rice according to instructions given if you are NOT using day old rice. If you cook the rice fresh, once it is prepared, spread it on a baking tray and if possible, place it under a (clean) fan to dry out, ideally for about 1 hour.

2) Set a large nonstick wok (or skillet) on HIGH heat. Once hot, lightly spray with a little oil, then toss in the protein (lamb). Allow to sear for about 4 – 5 minutes (untouched) then stir and sprinkle in curry powder and sauce. Mix in the wok, then continue cooking for an additional 2 minutes. Remove the lamb and set aside.

3) Reduce the heat of the skillet to medium (and be sure the skillet has cooled down – this is important), then add in oil, onions and garlic. Grate in fresh ginger. Cook for 2 – 3 minutes to flavor the oil, then make a hole in the skillet and add eggs. Quickly scramble the eggs and continuously chop them up.

4) Increase the heat to medium-high or HIGH. Fold in the rice and mix well. Sprinkle in the remaining curry powder and continuously fold, ensuring every grain of rice is covered in curry. Add lime zest to brighten the flavors and mix.

5) Add bell peppers and the lamb and continue to mix. Fold in the frozen peas & carrots and fold everything together. Remove from the wok from the heat then add the torn basil leaves.

6) Season to taste with low sodium soy or tamari and fresh lime juice.