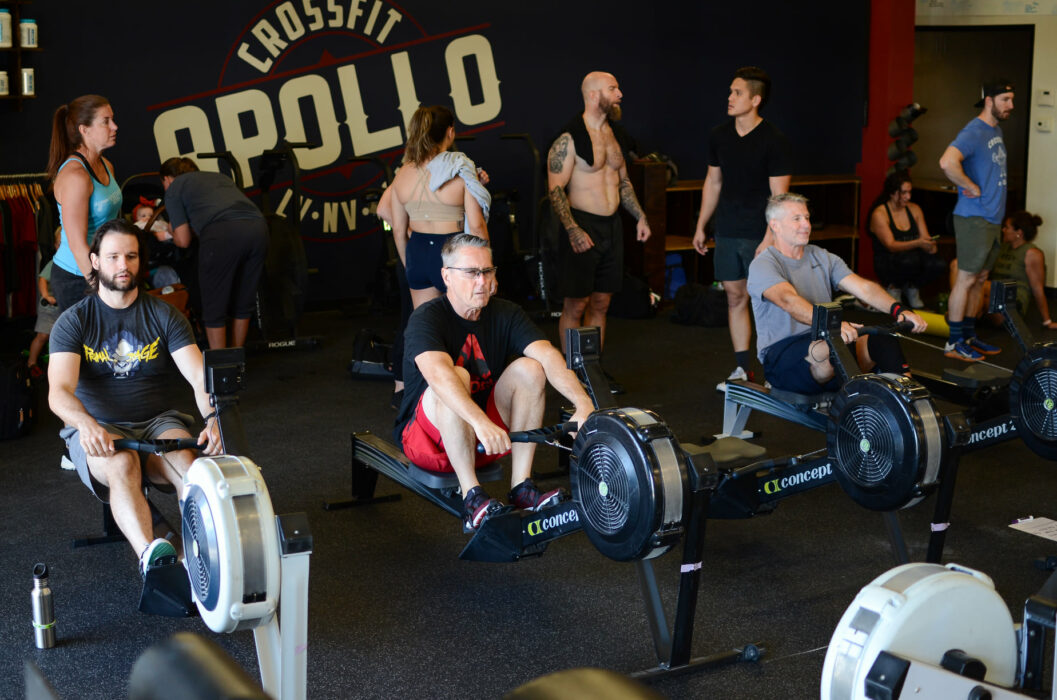 "Pedro"
4, 5 Minute Rounds:
25 C2B Pull-ups
25 Burpees
Max Shuttle Runs
2 Minute Rest

Recipe of the Week:
We're excited for this breakfast inspired recipe. Try out the Air Fried Omelette Loaded Potato recipe!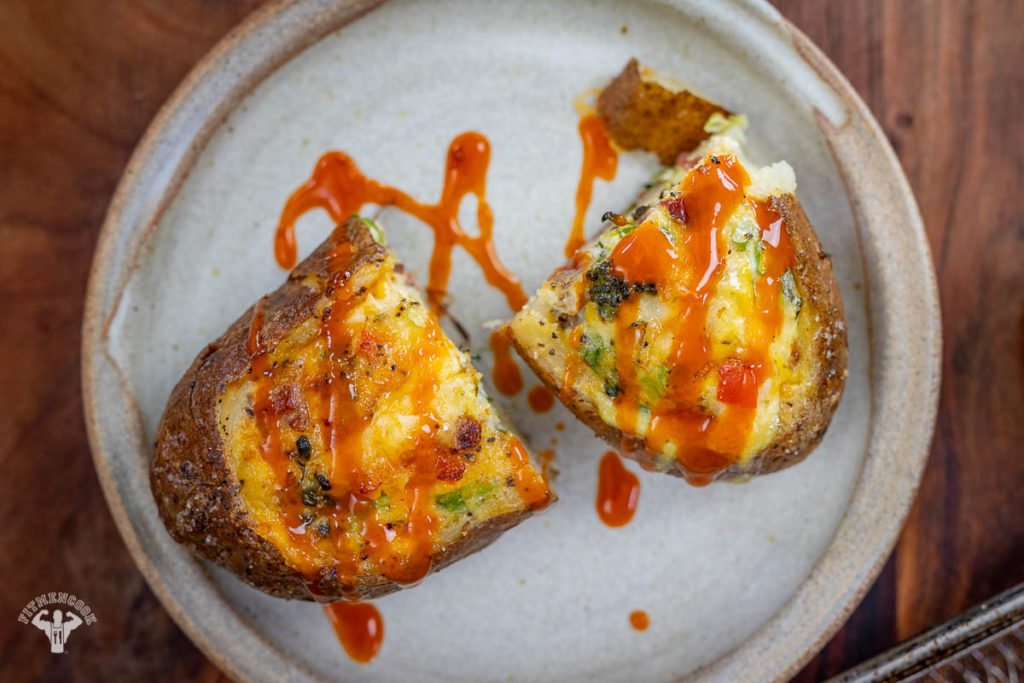 Ingredients:
1200g (about 4) small Russet potatoes, baked and about 150g of potato flesh removed from each one (see directions below)
EGGS
10 whole eggs (or combination of 5 eggs + 6 egg whites)
1 tablespoon The Fit Cook Everyday seasoning (OR 1 teaspoon garlic powder + 2 teaspoons onion powder)
1 tablespoon The Fit Cook Green Chile Lime seasoning (OR 2 teaspoons cumin)
pinch of sea salt & pepper
2 green onion stalks, diced
1 cup (~90g) reduced fat shredded Mexican blend cheese (or cheddar)
1 cup chopped broccolini or broccoli,
1/2 red bell pepper, diced
4 pieces of center-cut bacon, chopped

Instructions:
1) Set oven (or air fryer) to 420F/216C.

2) Poke a few holes in each potato using a fork, then wrap each potato in foil. Bake in the oven for 1 – 1.5 hours or until the potatoes have been cooked through and can easily be pierced with a fork. Once baked allow the potatoes to cool down enough where they can be handled.

3) Use a small knife to trim off the top portion of the potato as it lays on its side (note: do NOT cut the potato in half). Then take a spoon and carve out the insides of each potato but leaving a thick border of potato alongside the inner walls of the potato. This creates a potato bowl or cup.

4) Set air fryer (or oven) to 400F/204C.

5) Beat eggs together with seasoning, cheese and green onion.

6) Spray each potato with olive oil, then sprinkle with pinch of sea salt & pepper. Add about 1 tablespoon of broccoli, bell pepper and bacon to each one, then pour in the egg mix. Repeat for remaining potato cups.

7) Place the loaded potatoes in the air fryer basket and cook for 20 – 25 minutes, or until the egg is cooked through. Pro-tip: for best results, gently cover each potato with aluminum foil – create a dome shape – then remove it the final minutes of cooking in order to brown the top.