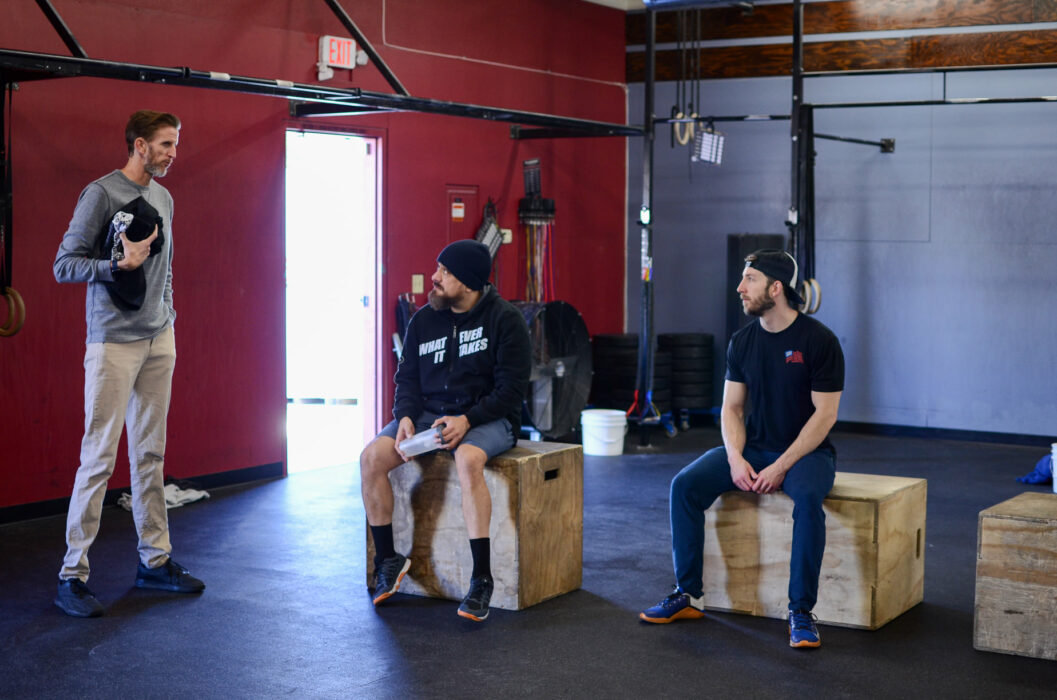 "Open Test"
20 Minute AMRAP:
50 Wall Balls (20/14)
50 Double Unders
40 Box Jumps (24/20)
40 T2B
30 C2B Pull-ups
30 Burpees
20 Cleans (145/100)
20 Jerks (145/100)
10 Snatches (145/100)
10 Ring Muscle-ups

Recipe of the Week:
Sheet Pan Recipes are great when you don't have a lot of time to whip up a fancy meal. Give this Sheet Pan Chicken With Sweet Potato Wedges and Roasted Broccoli a try!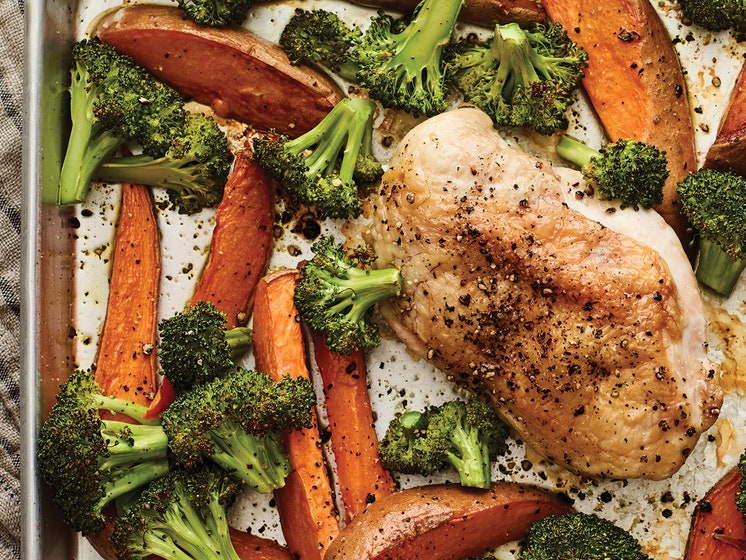 Ingredients:
2 large sweet potatoes, washed and cut into wedges
1½ tablespoons canola oil
1 tablespoon fresh sage, chopped
Salt
Pepper
1 small chicken breast (bone-in, skin-on, about 8 oz)
4 cups broccoli florets
5 cloves garlic, chopped

Instructions:
1) Heat oven to 425° and line a large sheet pan with parchment paper.

2) Toss potatoes with oil, sage, and salt and pepper. Arrange in a single layer on sheet pan. Season chicken on all sides with salt and pepper, and place in center of pan, skin side up.

3) Roast 15 minutes.

4) Flip potatoes. Add broccoli and garlic and toss with potatoes.

5) Roast 15 to 20 minutes more, until chicken is cooked through, potatoes are soft, and broccoli is al dente and crispy.

6) Let chicken rest 5 minutes, then bone and thinly slice, leaving skin on.