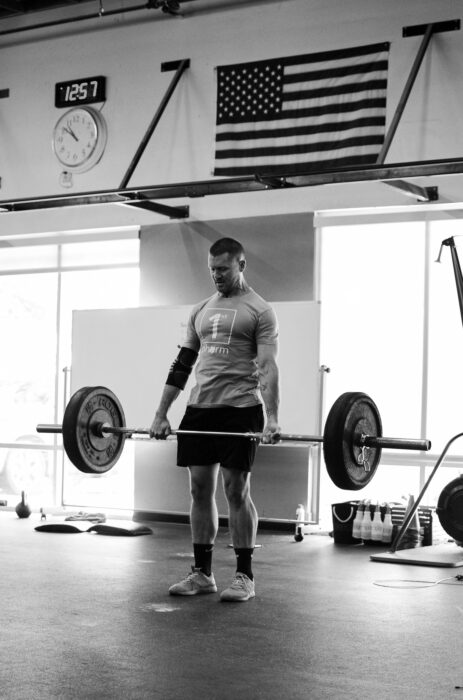 "Finisher"
For Time:
800 Meter Run
-then-
50 – 40 – 30 – 20 – 10
Wall Balls (20/14)
Kettlebell Swings (53/36)
-then-
800 Meter Run

Recipe of the Week:
I'll let the picture speak for itself. Try out this Chicken Yakitori recipe.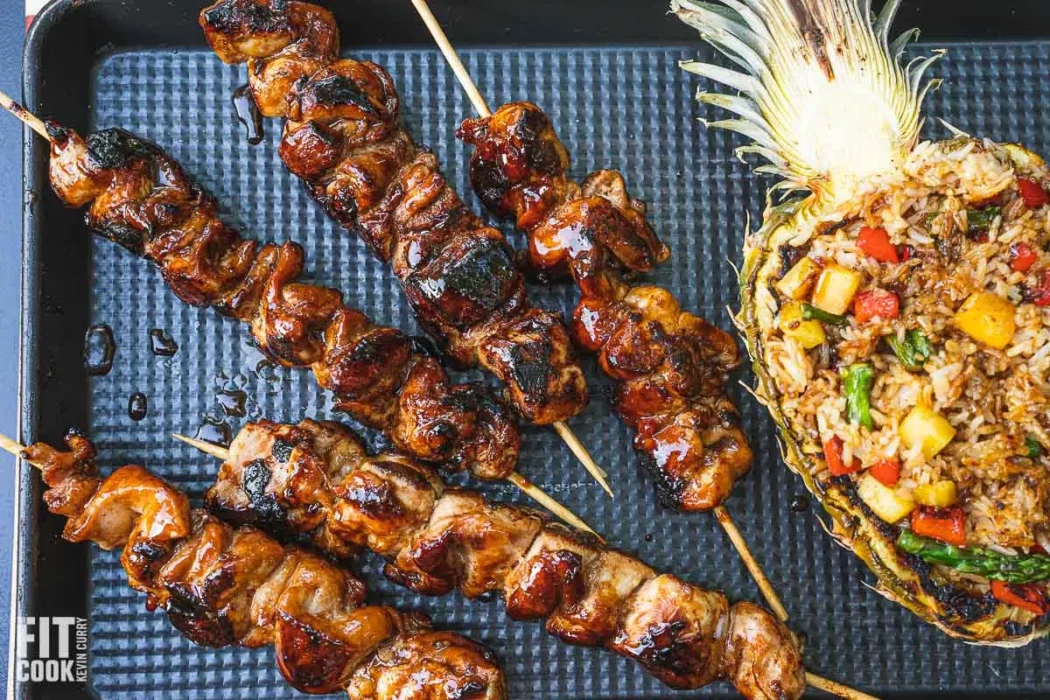 Ingredients:
Chicken
2lb chicken thighs, fat trimmed and cut into 2-inch pieces for kebabs
spray oil (for binding)
1 teaspoon onion powder
1 teaspoon garlic powder
2 teaspoons ginger powder
Sauce
1/3 cup water
5 tablespoons low sodium tamari (which is a gluten-free alternative to soy sauce)
4 tablespoons coconut sugar (or brown sugar or cane sugar)
2 tablespoons mirin
3 tablespoons sake (or rice wine vinegar) – optional
1 garlic clove, grated/minced
1-inch ginger knob, grated/minced
2 tablespoons arrowroot + 3 tablespoons water

Instructions:
Step 1
Fire up the flattop to warm it up. Season the chicken and assemble on the skewers, about 4oz of chicken each. Set aside.

Step 2
Mix together the ingredients for the sauce in a small pot – minus the arrowroot – and place the pot on medium high heat to bring to a simmer.
Once it is simmering, pour in the arrowroot slush mix and continually stir to thicken.  Let the sauce cool down and thicken.

Step 3
Increase heat to high and add the skewers to the grill, cooking until sear marks appear on ALL sides of the chicken and it is cooked through. This is also the time where you'd want to start cooking any sides or vegetables – I tossed asparagus & bell pepper.

Step 4
While the chicken cooks, remember to continually baste the chicken so it has color and glaze.

Step 5
Enjoy with your choice of grain or even a side salad! I enjoyed mine with jasmine rice mixed with pineapple, asparagus and bell pepper.