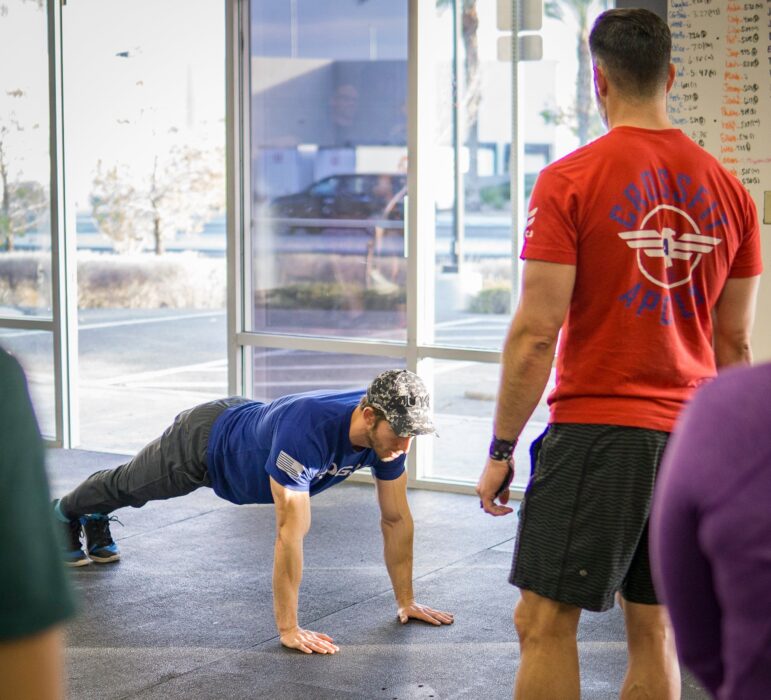 "Nasty Boys"
3 Rounds:
50 Air Squats
7 Muscle-ups
10 Hang Power Snatches (115/95)

Recipe of the Week:
We can't wait to try this recipe for dinner! Give this Fire Salmon with Avocado Mango Salsa a shot!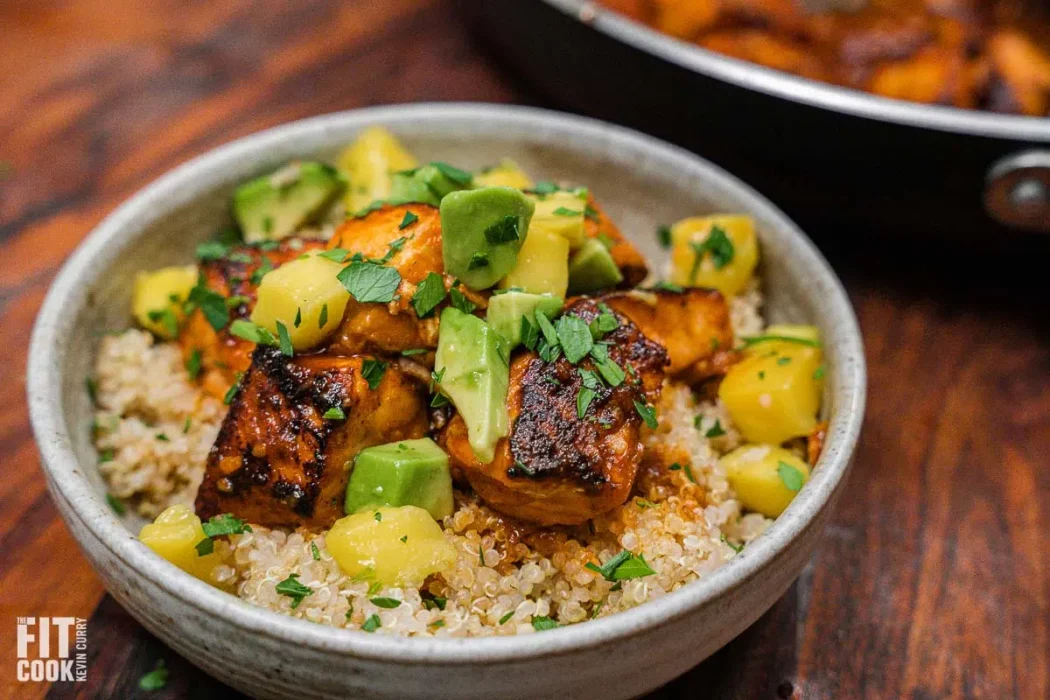 Ingredients:
1lb raw (wild) salmon, skinned and cut into 2-inch cubes (I recommend center-cut since it is the thickest part)
1 tablespoon coconut sugar
pinch of sea salt & pepper
spray oil
2 tablespoons raw butter
3 garlic cloves, minced
5 tablespoons Sriracha

Mando Avocado Salsa
1 large (~1 cup) mango, diced into 1/2-inch pieces
1 large avocado, diced
juice from 1 lemon

Instructions:
Step 1
Season salmon with coconut sugar, sea salt & pepper.
Step 2
Set a nonstick skillet on medium high heat. Once hot, spray with oil then add the salmon cubes. Sear for 1 – 3 minutes, or until sear marks appear. (Note: monitor the heat because the coconut sugar will burn so sear marks should appear faster than normal.)
Use tongs to flip the salmon over to cook for another 1 – 3 minutes until you reach your desired level of doneness. Remove and set aside.
Step 3
Reduce the heat to low, then add butter, sriracha and garlic. Stir immediately and ensure the skillet is not so hot that it simmers the butter or sauce. Add the salmon back to the skillet and gently fold into the sauce.

Step 4
Mix the Salsa ingredients together in a bowl.

Step 5
Enjoy with your choice of grain or cauliflower rice and avocado-mango salsa.