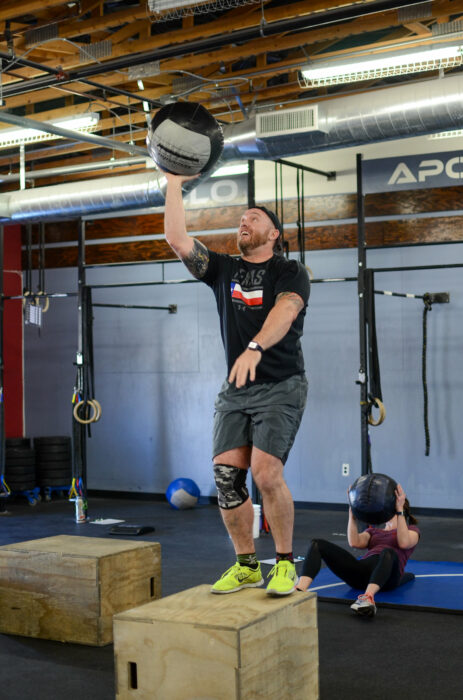 Overhead Squat
Build to a heavy single
-Then-
5 Reps @ 75% of your heaviest lift

"Da Dip"
15 – 10 – 5
Ring Dips
Overhead Squats (135/95)
Toes to Bar

Recipe of the Week:
Looking for an easy meal prep? Try out this Teriyaki Rotisserie Chicken Bowl recipes!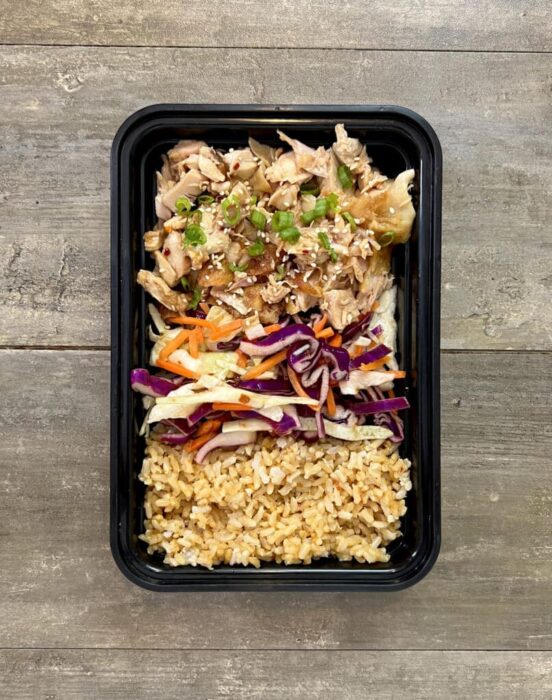 Ingredients:
1.5 lbs (681 g) pulled rotisserie chicken
9 tbsp (135 g) teriyaki sauce
2 tsp (10 g) sesame seeds
2 (10 g) green onions
FOR THE RICE
4 cups (568 g) cooked rice
1 tbsp (15 g) soy sauce
1 tbsp (15 g) rice vinegar
1 tbsp (15 g) crunchy chili garlic oil
FOR THE SLAW
12 oz (340 g) shredded cabbage
1 cup (100 g) matchstick carrots
2 tbsp (30 g) rice vinegar
1 tbsp (15 g) crunchy chili garlic oil
1 tbsp (21 g) honey

Instructions:
STEP 1
Cook the frozen rice in the microwave according to the packaging.

STEP 2
In a large bowl, add the carrots, cabbage, vinegar, chili garlic oil, and honey.
STEP 3
Mix to combine, season with salt to taste and adjust flavor as needed.
STEP 4
Butcher your rotisserie chicken and pull away the meat. Measure out 1.5lbs or 681g of the chicken into a bowl.
STEP 5
Add 4 tbsp or 60g of teriyaki sauce and mix.
STEP 6
Add the rice to the bowl and mix in the soy sauce, vinegar, and chili oil.
STEP 7
Divide the ingredients evenly between 5 containers. Top with sesame seeds and green onions if you wish.
STEP 8
After reheating, top each dish with 1 tbsp of teriyaki sauce.