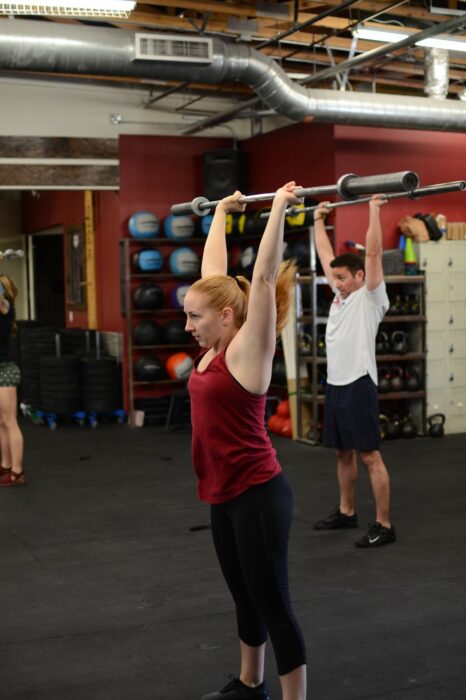 Back Squat
3 x 2 @RPE 9.5

"Joy"
3 Rounds:
40 Sit-ups
20 Dumbbell Lunges (35's/25's)
10 Devil Presses (35's/25's)

Quote of the Week:
"The best preparation for tomorrow is doing your best today."
H. Jackson Brown, Jr.

Box Brief:
Hell Week is done! Congrats to everyone who finished all 5 days! Be sure to write down on the order sheet that you completed each workout to ensure your shirt says "I Survived Hell Week". Now we have a year to recover before we do it all again. Great job Apollo!

Is rowing hard? Do you feel like your technique is limiting your workouts? Then our FREE rowing seminar is for you! This Saturday at 7:30am, Phil will instruct on EVERYTHING rowing. You will learn about rower set-up, optimal body position, pull efficiency, and common faults. Non-members are welcome. See you there!

Join us on Saturday the 17th from 8am-12 to hit 1 Rep Max Lifts in the Back Squat, Deadlift, and Bench Press with a BBQ starting at 10am. We will have big lifts, delicious food and drinks, and good vibes. This will not be run like a normal class. We will put a warm-up on the board and coaches will be there to assist. Take your time and have fun as we put an exclamation point on the conclusion of the 12 week strength cycle. Family and friends are welcome. See you there!