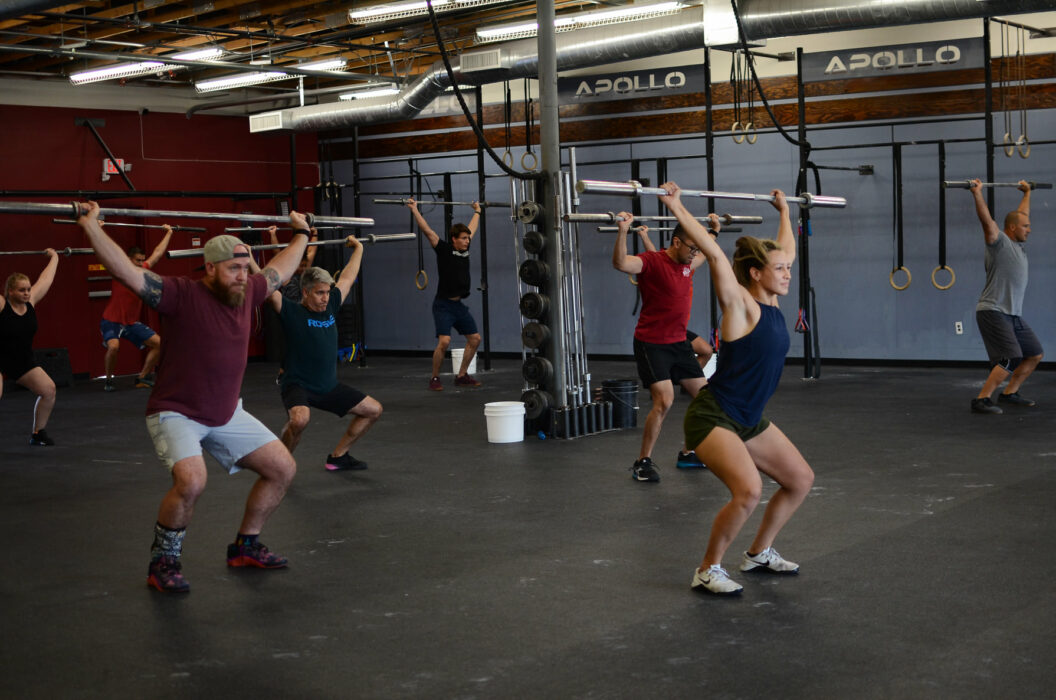 Strict Press
5 @ 65% of 1RM
5 @ 75%
5+ @ 85%

"Now and Ten"
10 Minute AMRAP:
40 Double Unders
10 Inverted Burpees

Box Brief:
This Saturday at 11am is our 2-hour Foundations class for all new and existing members. Whether you are new to CrossFit or have been at Apollo for 10 years, we invite all of you to attend. We will discuss the topics "What is CrossFit", Nutrition, as well as cover the basics of the squat, deadlift, press, and the Olympic lifts.

Come out to our New Year Party this Saturday at 1pm for food, good times, and a chance to earn yourself a 1-month of your membership fees. During the party you can show off your "obscure strength" for a chance to win back your membership fees. We will have a surprise challenge in which the best score will win the ultimate prize. Don't worry… It's not Fran. It's not cardio or a traditional strength test. We can tell you this much… It's going to make you laugh. You won't want to miss it!

Question of the Week:
If given the opportunity, would you travel to space?