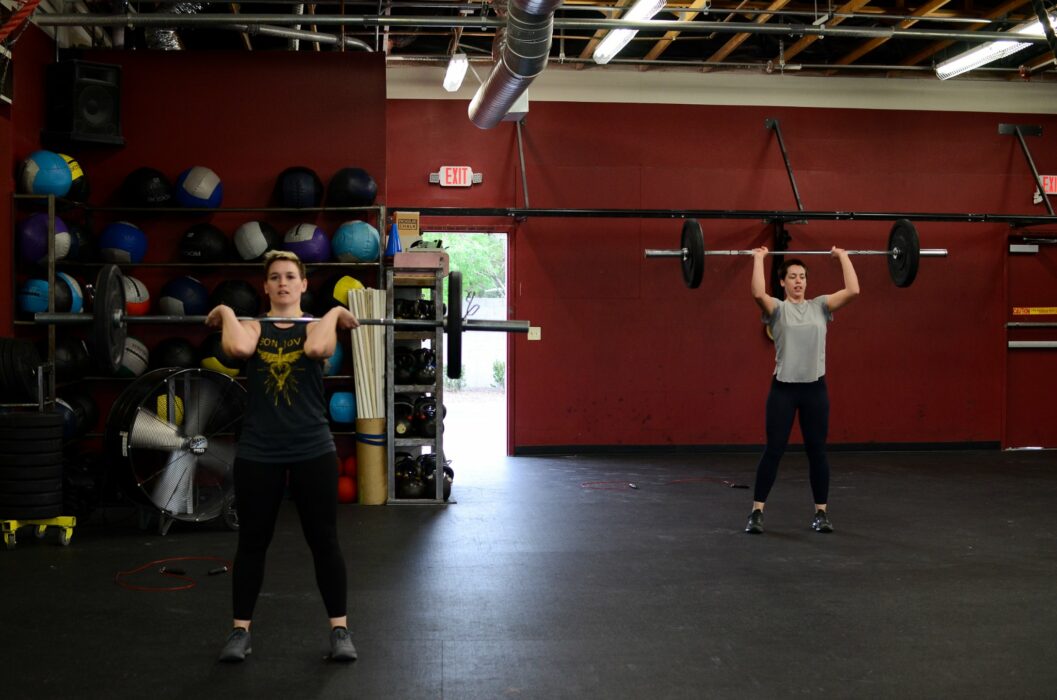 "Clinton"
20 Minute AMRAP:
5 Power Cleans (135/95)
5 Push Press (135/95)
10 Sit-ups
10 Push-ups
15 Air Squats
15 Kettlebell Swings (53/36)

Nutrition of the Week:
Working out in a deficit

If you are planning a cut for the beginning of the year like many of us are, it is important to know that you will be working with less energy overall. This means it is important to plan out how you will adjust your workouts to accommodate your calorie deficit. We know that we cannot chase performance goals at the same time as fat loss goals (read this part again!). You can continue to work on skills but you should know heading into your cut that you are not chasing PRs at this time.

As you get started with your fat loss cycle or cut, you may not notice much difference in your workouts. This is a good thing, and you should continue to work out at the same intensity as you have before. As you get deeper into your cut, you may start to notice that your energy during workouts is lagging-like you lost that 'extra gear'. You may also notice that you are hungrier. At this point it's time to start scaling or modifying your workouts.

We are lucky at CrossFit Apollo because we have knowledgeable coaches that can help you to modify during your deficit. Some general guidelines are: prioritize resistance training to maintain your current muscle mass. That means-don't stop lifting weights, but maybe adjust the amount of weight that you are lifting depending on your energy levels that day. Make sure that you are lowering the INTENSITY of your workouts overall once you feel that energy drain. Again, with less fuel you will not be crushing WODS the way that you can while fully fueled and that's ok. There will be time for that once we start to add more fuel back in. It is a good idea to focus on low intensity steady state forms of cardio during this time. Things like walking, easy cycling, light jogging, swimming, etc will help you get the most out of your calorie deficit while causing the least amount of increased hunger and lower energy.