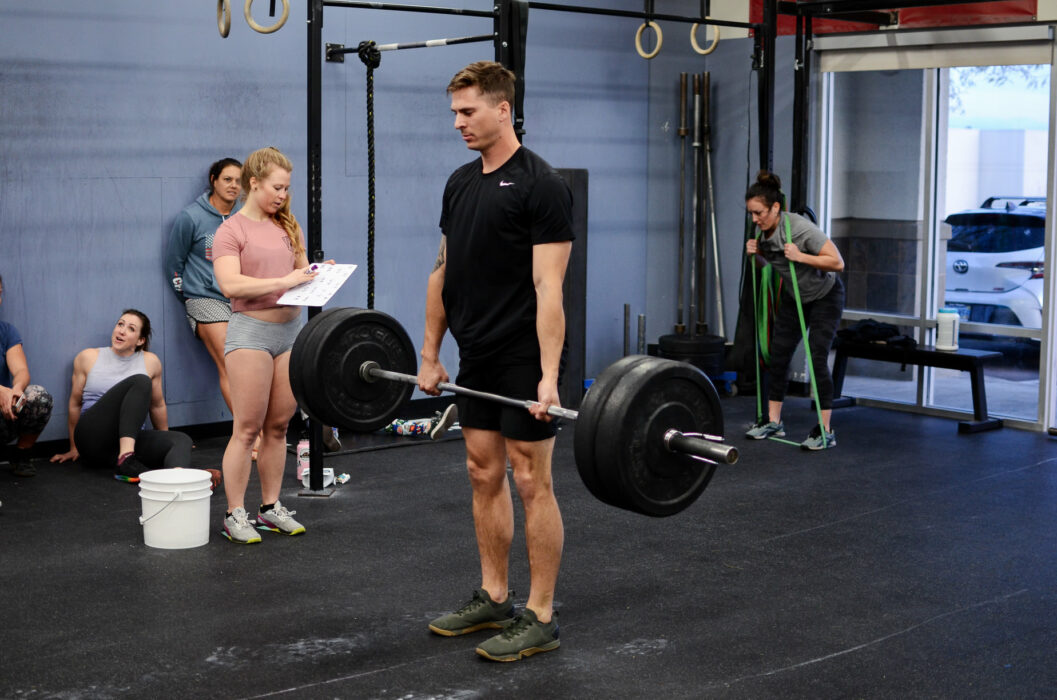 Front Squat – Heavy Set of 10

"Eleven"
For Time:
10 Front Squats + 1 Push Jerk (95/65)
9 Front Squats + 2 Push Jerks
8 Front Squats + 3 Push Jerks
7 Front Squats + 4 Push Jerks
6 Front Squats + 5 Push Jerks
5 Front Squats + 6 Push Jerks
4 Front Squats + 7 Push Jerks
3 Front Squats + 8 Push Jerks
2 Front Squats + 9 Push Jerks
1 Front Squats + 10 Push Jerks

Tomorrow's Forecast:
Row – Sit-ups – Kettlebell Swings – Push-ups – Rope Climbs

Box Brief:
This is our last week of the Open! We'll be hosting a potluck to celebrate this final week. We encourage everyone to bring a healthy dish. We also have a TON of prizes to give away. Everything you can win is displayed at the gym, all you have to do is a couple of activities to get your name in the raffle. We can't wait to see you this Friday! Events kick off at 5pm.

Recovery of the Week:
We all could use a good stretch routine before Friday's workout. Try out the video below if you need some guidance!