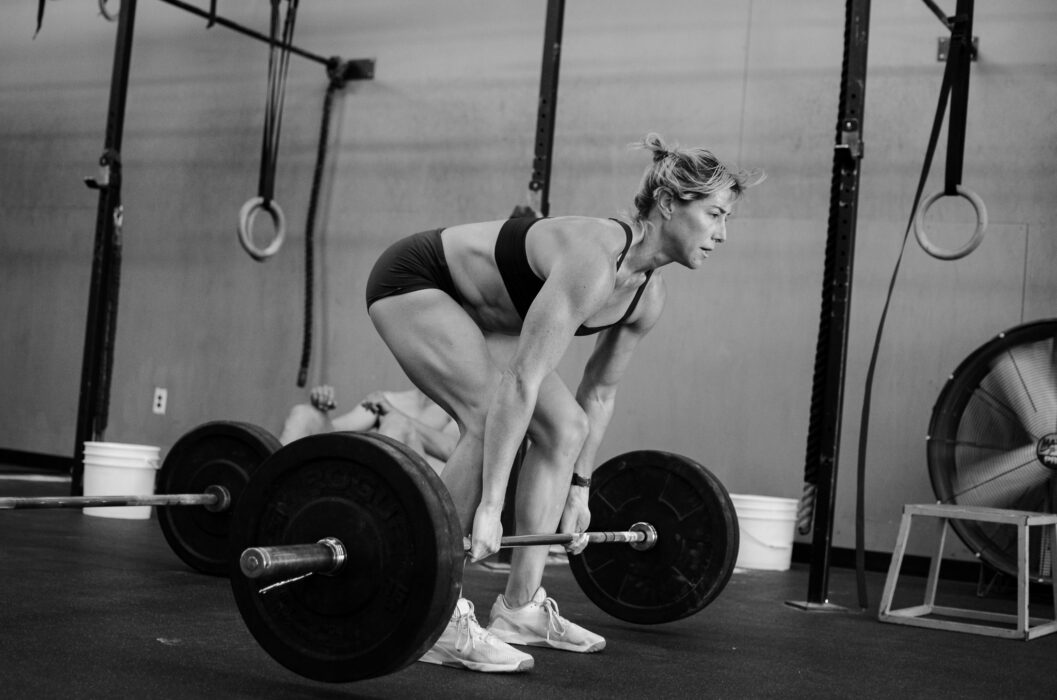 Deadlift
5 @ 75% of 1RM
3 @ 85%
1+ @ 95%

"Hard Work"
For Time:
400 Meter Run
100 Meter Farmers Carry (72/53)
800 Meter Run
100 Meter Farmers Carry
400 Meter Run

Recipe of the Week:
Talk about a colorful meal prep! Try out this Salmon and Asparagus in Garlic Lemon Butter Sauce recipe.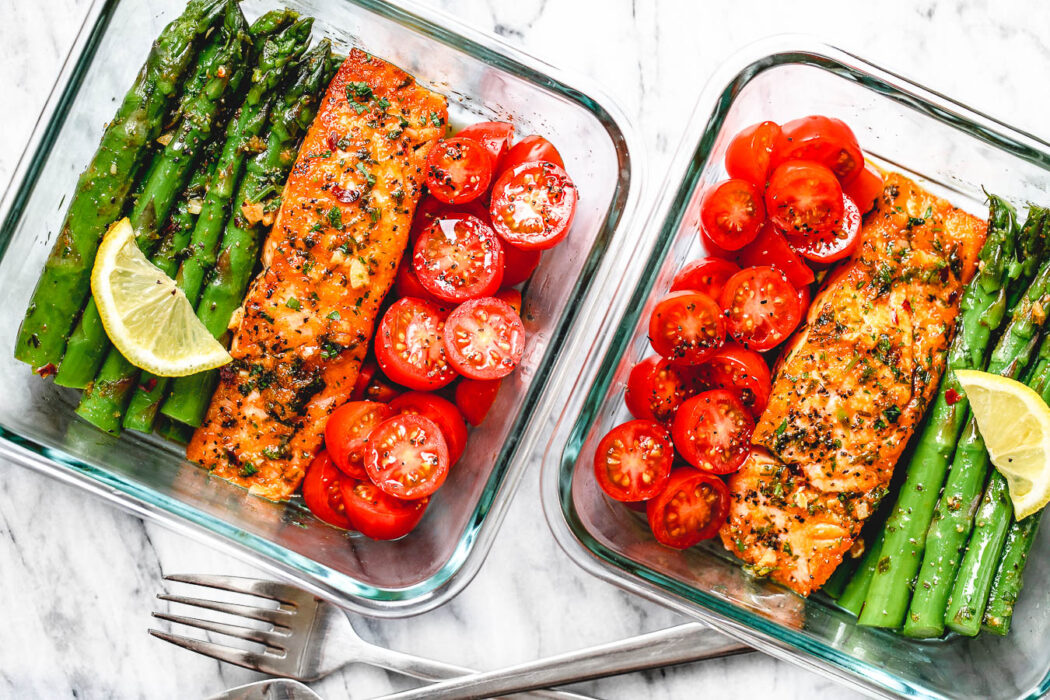 Ingredients:
1 medium salmon fillet, cut in 3 or 4 chunks
2 bunches of asparagus, rinsed and trimmed
1 teaspoon olive oil
2 teaspoons minced garlic
1/2 cup (125ml) low-sodium vegetable broth (or white wine)
1/2 stick butter
1 cup halved cherry or grape tomatoes
1/2 small red onion, minced
1 tablespoon hot sauce, optional (we used Sriracha)
Juice of 1/2 lemon
1 tablespoon minced parsley (or cilantro)
Crushed red chili pepper flakes, optional
Slices of lemon, for garnish

Instructions:
STEP 1
To make the salmon meal prep: Combine halved cherry tomatoes with olive oil, minced red onion, salt and pepper. Marinate in a shallow plate or bowl while cooking salmon and asparagus.

STEP 2
Season salmon with salt and pepper. Let sit while you prepare the asparagus.

STEP 3
Wash and trim the ends of the asparagus, then blanch them in boiling water for 2- 3 minutes then soak in ice water to stop cooking. This way they will cook faster and evenly in the skillet. You can skip this step if you have very thin asparagus. Drain and set aside.

STEP 4
Heat olive oil in a large cast iron skillet over medium-low heat. Gently cook salmon on both sides until golden brown. Remove the salmon fillets from the skillet and set aside to a plate.

STEP 5
In the same skillet over medium heat, add minced garlic then deglaze with vegetable broth (or wine). Bring to a simmer. Add butter, lemon juice, hot sauce, parsley. Give a quick stir to combine.

STEP 6
Add the drained blanched asparagus and toss for 2 minutes to cook it up. Add salmon back to the pan and reheat for another minute.

STEP 7
Divide the meal prep salmon and asparagus into meal prep containers, add marinated tomatoes, and store in the refrigerator for up to 5 days.