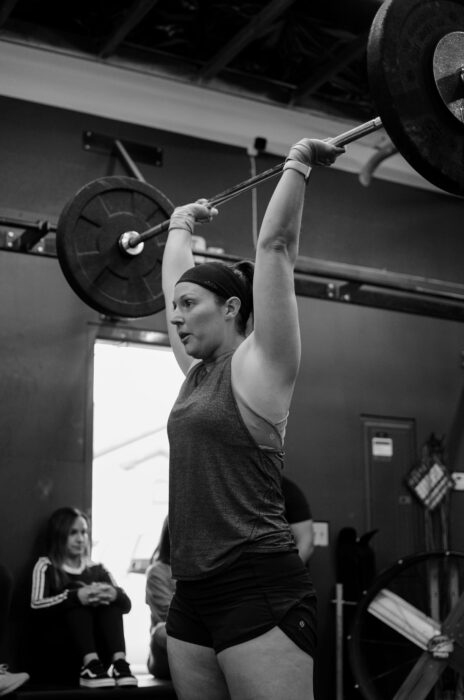 Bench Press
5 @ 65% of 1RM
5 @ 75%
5+ @ 85%

"Shinedown"
21 – 15 – 9
Hand Release Push-ups
Sumo Deadlift High Pulls (115/80)

Recipe of the Week:
Here is a fun meal prep idea! Try out this Sesame Noodle Bowl recipe!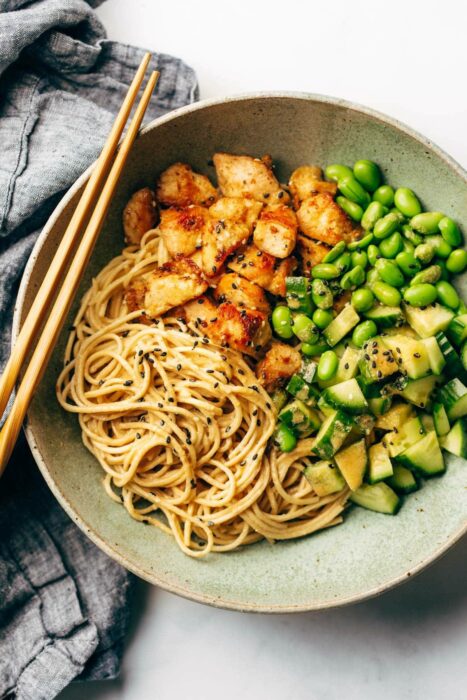 Ingredients:
Sesame Sauce:
1/4 cup sesame paste (or tahini)
1/4 cup warm water
3 tablespoons soy sauce
1 tablespoon sesame oil
1 tablespoon rice vinegar
1 clove garlic, grated
Sriracha to taste

Bowls:
6–8 ounces stir fry noodles, Chinese egg noodles, or linguine in a pinch
2 cups edamame, cooked
2 cucumbers, diced
1 lb. chicken breast, cooked and diced
Sesame seeds

Instructions:
Sauce:
Whisk all sauce ingredients together until smooth (or you can run it through the food processor, or shake it up in a jar).
Noodles:
Cook noodles a few minutes LESS than package instructions. If your noodles seem very sticky, rinse them in cold water. Toss noodles with about half of the sesame sauce.
Bowls:
Divide noodles, edamame, cucumber, and chicken into containers. Drizzle with a little extra sauce and sprinkle with sesame seeds. Voila! Store in the fridge for 3-4 days. Eat hot or cold.