Back Squat
6 x 2

"Cruel"
3 Rounds:
30/40 Wall Balls
75 Double Unders

Recipe of the Week:
Need a quick an easy protein based breakfast? Try this Pecan Protein Oats recipe!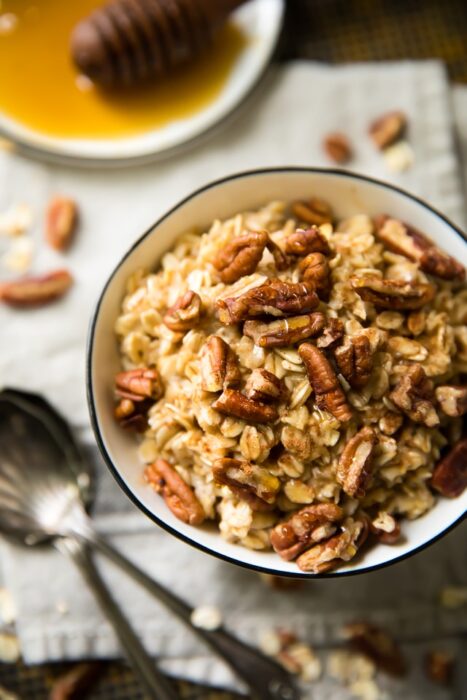 Ingredients:
4 Organic dates, pitted
1:1 Oats & Eggwhites (3/4 cup each per serve)
1/2 Scoop unflavoured/vanilla protein per serve
1 tsp ground cinnamon
4 Pecan nuts
1⁄2 Banana, optional
1 TBS Chia Seeds per serve
1⁄2 cup Blueberries, optional

Instructions:
STEP 1
Chop the dates into thin slices. Add the oats, chopped
dates, egg whites, chia seeds, protein powder and ground cinnamon to a
small pan.

STEP 2
Turn on low heat, stirring the contents with a wooden spoon.

STEP 3
Stir frequently over a 10- 15 minute period.

STEP 4
After 15 minutes or when thick you can turn off and allow to continue
cooking in its own heat until you are ready to eat, OR it
can be served immediately.

STEP 5
Top with pecans. For extra sweetness, add banana slices
and blueberries.