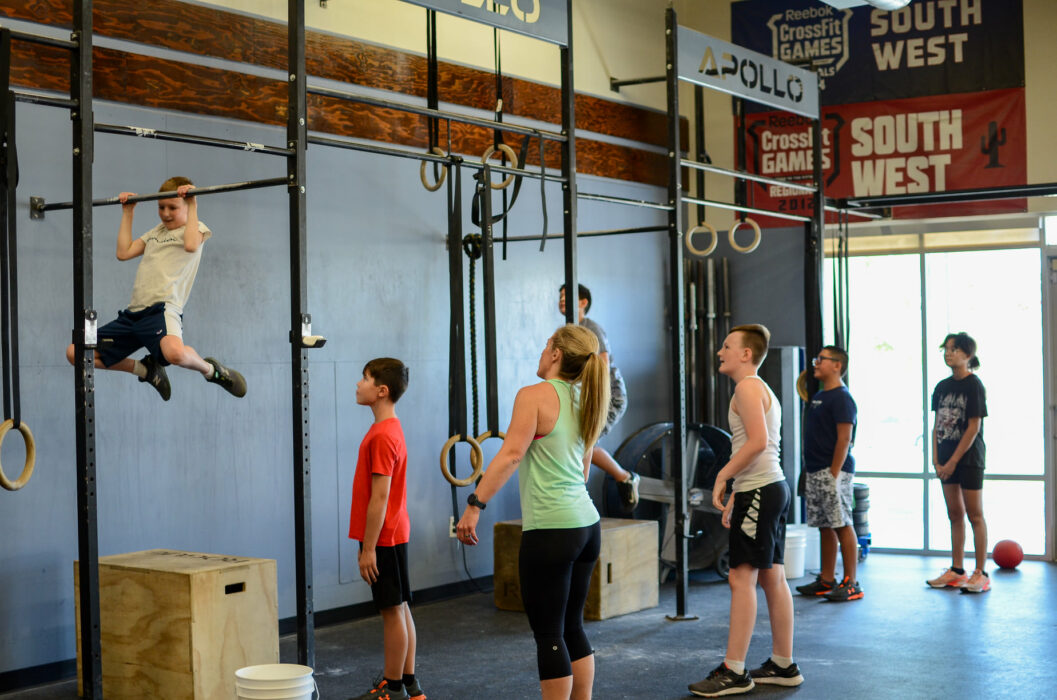 "Goat Day"
20 Minute EMOM:
Odd Minutes – Goat 1
Even Minutes – Goat 2

-OR-

5 Rounds:
2 Minutes – Goat 1
2 Minutes – Goat 2

Recipe of the Week:
Here is a simple but delicious recipe that can feed you for a few nights. Try out this One Skillet Enchilada Chicken and Rice Recipe!

Ingredients:
1 1/2 cups uncooked brown rice
1 1/2 lb raw chicken breast, cut into 1-inch pieces
avocado oil spray
1 tablespoon olive oil (or avocado oil)
1 tablespoon garlic, minced
1/2 cup white onion
1 green bell pepper, diced
2 teaspoons cumin
1 1/2 cups green enchilada sauce
1/3 cup water
4oz (8 tablespoons) diced green chiles
2 soft corn tortillas, chopped into small pieces
1 cup Monterrey Jack cheese
sea salt & pepper to taste
fresh cilantro

Instructions:
1) Set oven to 400F.
2) Cook rice according to instructions and set aside to cool.
3) Set a large (nonstick) skillet on medium-high heat, and once hot, spray with avocado oil then add chicken breast pieces.  Sear the outside for the chicken for 4 to 6 minutes, or until the edges turn brown.  Remove the chicken from the skillet and no worries if it is not fully cooked yet.
4) Reduce the heat to medium, then add oil, garlic, onion and bell pepper.  Sauté until the onions turn brown and translucent, about 3 minutes.  Once the onions turn brown, sprinkle in the cumin and stir for an additional 1 minute.
5) Add the rice and chicken back to the skillet and continue to fold everything together.
6) Add the diced/chopped corn tortillas and fold together.
7) Add the enchilada sauce, water and green chiles.  Add a pinch of sea salt & pepper and fold everything together.  Slightly increase the heat to bring it to simmer, then reduce the heat to low, and cover and cook for 6 to 8 minutes (or up to 20 minutes) and be careful to ensure it's not burning.
8) Remove the cover and stir one final time and sprinkle on cheese.  Either place the cover back on to melt the cheese, or place in the oven for 3 to 5 minutes to melt and brown the cheese.
9) Garnish and enjoy!