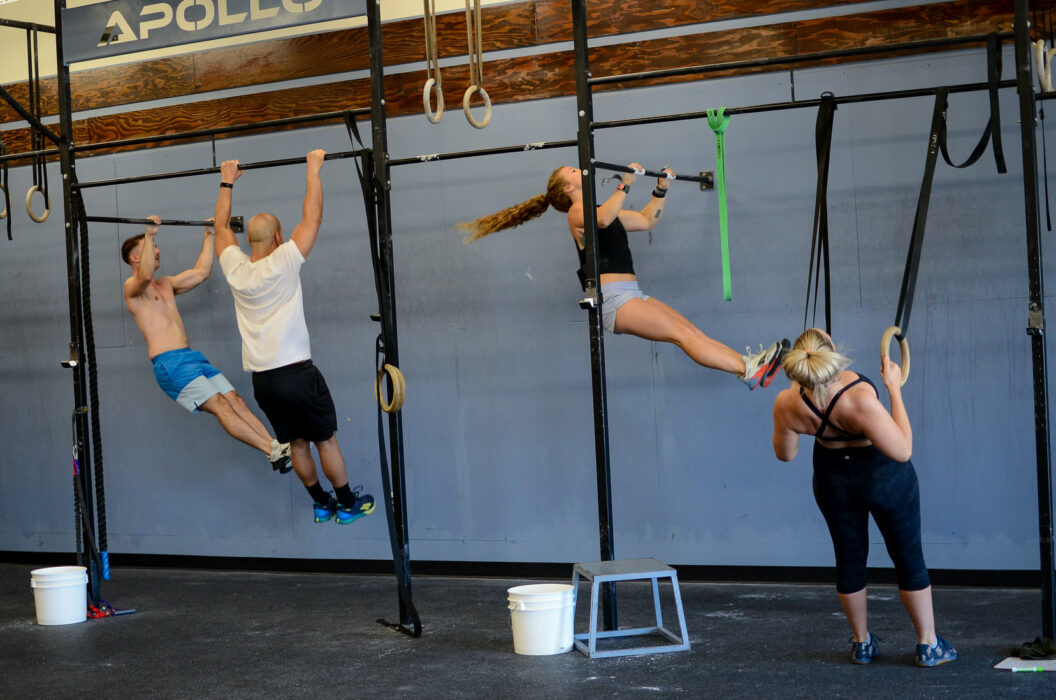 Back Squat
5 @ 40% of 1RM
5 @ 50%
5 @ 60%

"Escape Artist"
3 Rounds:
15 Handstand Push-ups
10 Kettlebell Box Step Overs (24/20) (53's/36's)
5 Devil's Press (50's/35's)

Recipe of the Week:
If you've never had a meal with sun dried tomatoes you're missing out! Try this Sun Dried Tomato Chicken Pasta recipe!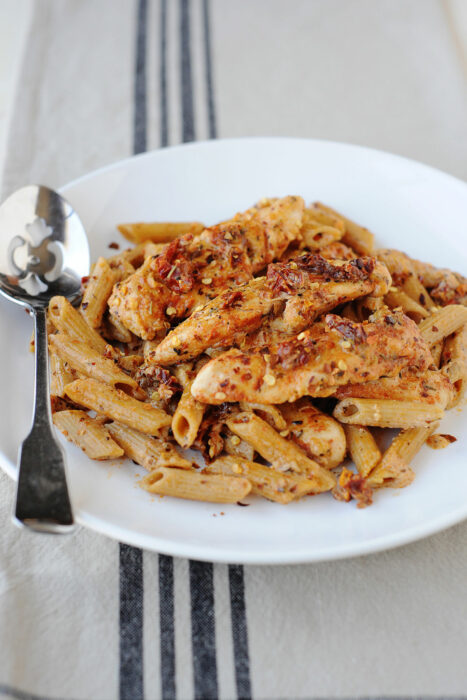 Ingredients:
8 ounces penne pasta
4-ounce jar sundried tomatoes in oil
3 garlic cloves, minced
1 pound chicken breasts, cubed
¼ teaspoon salt
½ teaspoon Spanish paprika
1 cup half & half or milk
1 tablespoon Italian seasoning
Parmesan cheese, optional

Instructions:
STEP 1
In a large pot, bring pasta water to a boil and cook pasta according to package directions. Once cooked, reserve 1 cup of pasta water and drain. Set the pasta aside.

STEP 2
While the pasta cooks, on a cutting board, finely chop sun-dried tomatoes. Season chicken with salt and paprika.

STEP 3
In a large 10-12 inch skillet over medium heat, heat up a tablespoon of the sun-dried tomato jar's oil and sauté the chicken until it's browned on both sides and cooked through.

STEP 4
To the same pan, add the sun-dried tomato pieces and garlic, and sauté for an additional minute. Add half and half to the skillet and stir to combine. Bring to a simmer over medium-low heat, stirring occasionally to combine liquid and sundried tomatoes. Once a thick sauce is formed, add Italian seasoning and stir.

STEP 5
Add cooked pasta to the skillet and combine with sauce. Add ½ cup of the reserved water, mix throughout to thin out the sauce. If it's too thick, add in the additional reserved pasta water. Mix to combine.

STEP 6
Serve and sprinkle parmesan cheese and red pepper flakes if desired.