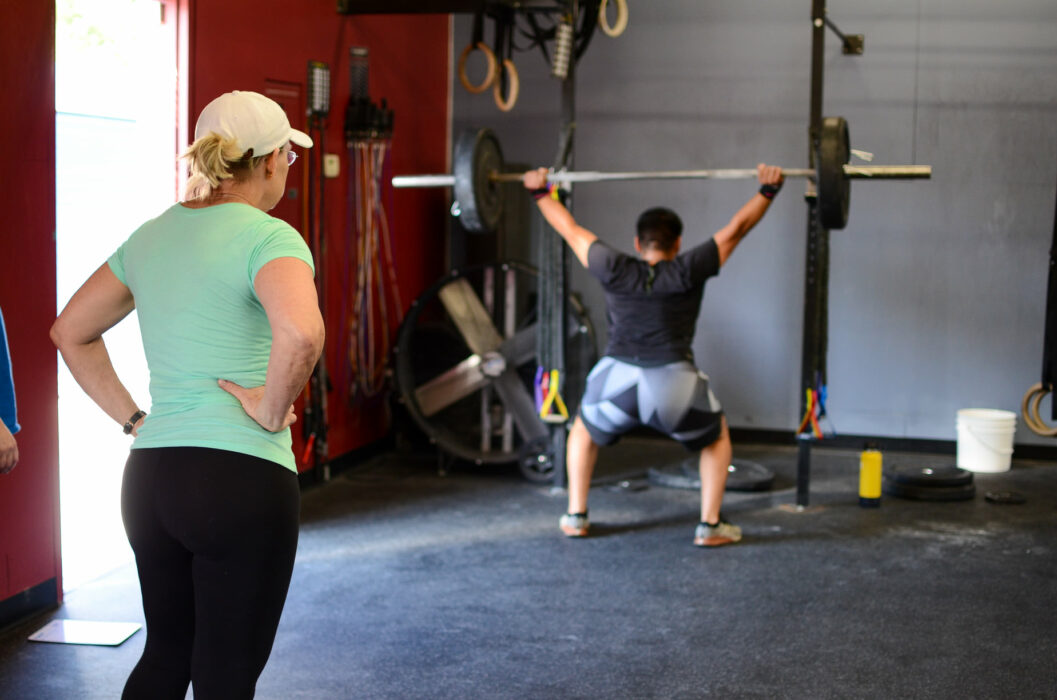 "2011 Games Finale"
3 Minute AMRAP:
20 Calorie Row
30 Wall Balls (20/14)
20 Toes to Bar
30 Box Jumps (24/20)
20 Sumo Deadlift High Pulls (105/72)
30 Burpees
20 Shoulder to Overhead (135/95)
1-minute rest
6 Minute AMRAP:
20 Calorie Row
30 Wall Balls (20/14)
20 Toes to Bar
30 Box Jumps (24/20)
20 Sumo Deadlift High Pulls (105/72)
30 Burpees
20 Shoulder to Overhead (135/95)
2-minute rest
For Time:
20 Calorie Row
30 Wall Balls (20/14)
20 Toes to Bar
30 Box Jumps (24/20)
20 Sumo Deadlift High Pulls (105/72)
30 Burpees
20 Shoulder to Overhead (135/95)

Recipe of the Week:
Here is a great breakfast recipe you can prep for a few days each week. Try this Easy Spinach and Ham Quiche Recipe.
Ingredients:
1 frozen pie shell, thawed and pricked with a fork
1⁄2 Tbsp olive oil
1 clove garlic, minced
1⁄2 bunch spinach, washed, dried, and stemmed
2 oz smoked ham, cut into 1⁄4-inch cubes
1⁄2 cup shredded Swiss cheese, such as Gruyère
4 eggs
3⁄4 cup milk
1⁄4 cup half-and-half
1⁄2 tsp salt
Pinch of nutmeg

Instructions:
1) Preheat the oven to 375°F. When hot, place the pie shell on the middle rack and bake for about 8 minutes, until lightly toasted, but not browned.

2) While the oven heats and the shell bakes, heat the olive oil in large skillet or pot over medium heat. Add the garlic, cook for 30 seconds, then add the spinach.

3) Cook for 5 minutes, until the spinach is fully wilted. In a large mixing bowl, combine the ham, cheese, eggs, milk, half-and-half, and spinach, squeezing the spinach thoroughly before adding to purge any excess water.

4) Season with salt and a pinch of nutmeg.

5) Pour the egg mixture into the warm pastry shell.
6) Bake for about 12 minutes, until the quiche has browned lightly on top and a toothpick inserted into the center comes out clean.