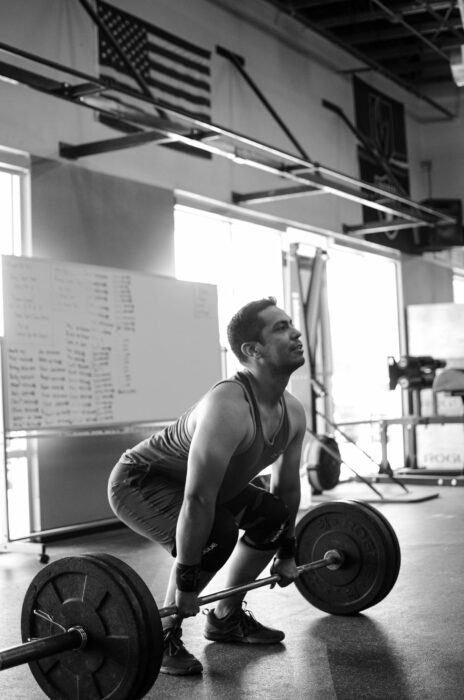 Deadlift
3 @ 70% of 1RM
3 @ 80%
3+ @ 90%

"Dunkaroos"
4 Rounds:
20 Dips
30 Dumbbell Snatches (50/35)
3 Rope Climbs

Recipe of the Week:
Get ready to meal prep! Try out this Chicken Teriyaki Stir-fry recipe.
Ingredients:
3 chicken breasts, cubed
salt, to taste
pepper, to taste
1 teaspoon garlic, crushed
½ cup soy sauce
⅓ cup honey
1 ½ tablespoons sesame seed, more to garnish
1 onion, sliced
2 small bell peppers, thinly sliced
2 cups broccoli
1 green onion, thinly sliced
white rice, cooked

Instructions:
STEP 1
In a pan, cook cut chicken over medium-high heat until almost done. Salt and pepper to taste.

STEP 2
Reduce heat to medium and stir in the crushed garlic.

STEP 3
Add in the soy sauce, honey, and 1 tablespoon of the sesame seeds. Stir until thickened.
STEP 4
Remove the chicken from the pan, leaving the sauce, and add the vegetables to the pan.
STEP 5
Cover the pan for several minutes and cook until the vegetables begin to soften, then remove the lid and stir until the sauce is thick again.
STEP 6
Split the rice, vegetables, and chicken evenly between 4 containers. Top with a sprinkle of sesame seeds and sliced green onion. Refrigerate for up to 4 days.
Enjoy!