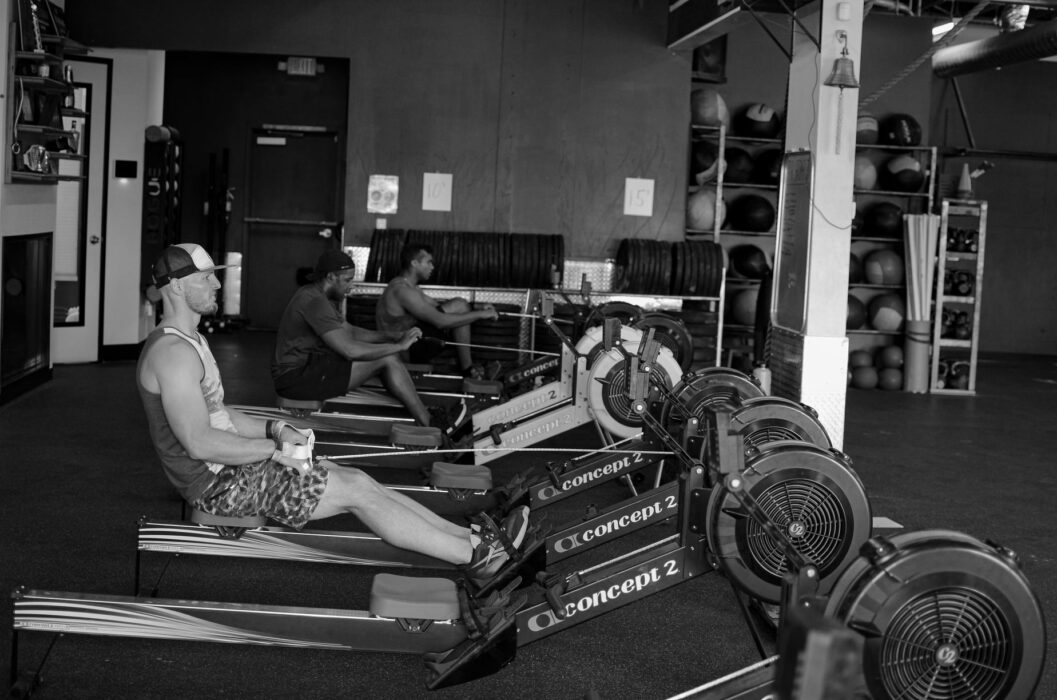 "It's Not You, It's Me"
6 Rounds:
2 Rope Climbs
12 Overhead Squats (95/65) (115/85) (135/95)
12 GHD Sit-ups

Recipe of the Week:
Here is a new take on your traditional chicken and rice recipe. Give it a shot!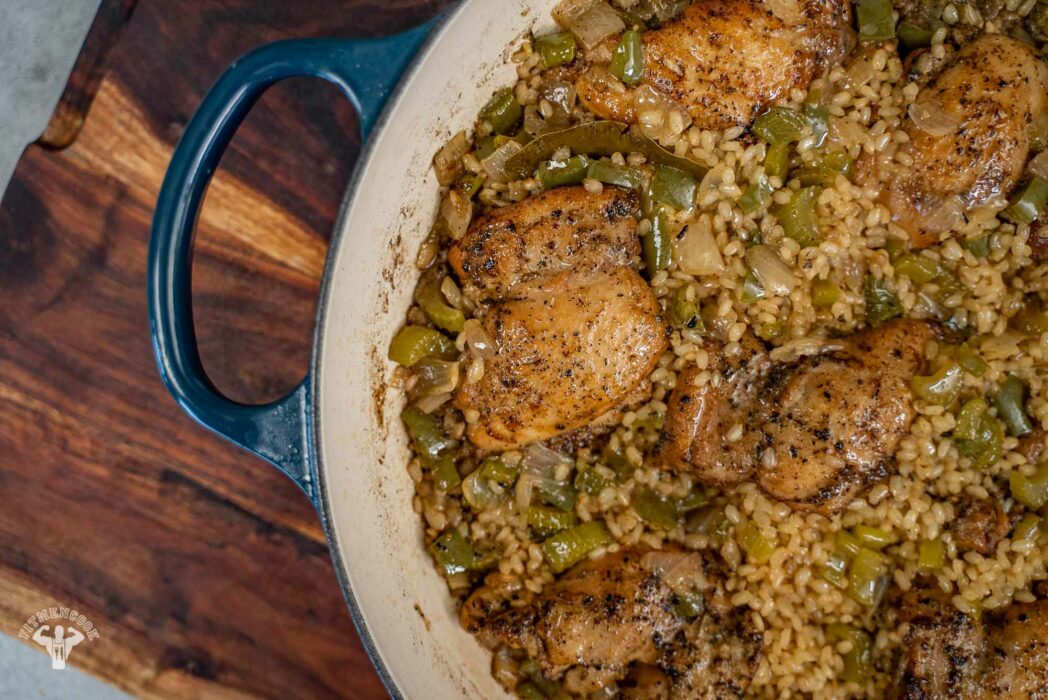 Ingredients for 3 servings

Ingredients:
Spray olive oil
1 lb chicken thighs, skinless, boneless and fat trimmed
Pinch of sea salt & pepper
1 tablespoon The Fit Cook Everyday blend
SUB: onion powder & garlic powder
2 teaspoons dried oregano
2 tablespoons olive oil
1/2 medium white onion, chopped
2 celery stalks, diced
1 green bell pepper, chopped
3 cloves garlic, minced
1 cup long grain brown rice
1 tablespoon arrowroot or corn starch as a thickener for gravy
2 1/4 cups no salt added chicken broth (or water)
2 bay leaves
Veggies
2 zucchini, chopped
1 yellow squash, chopped
1 large red bell pepper, chopped
Spray olive oil or avocado oil
1 tablespoon The Fit Cook Land blend
Sea salt & pepper to taste

Instructions:
1) Set oven to 420F/216C.
2) Add the veggies to a nonstick baking tray, spray them with a little olive oil and add seasonings. Roast for 20 minutes. Set aside.
3) While the veggies are roasting, season chicken with sea salt, pepper and Everyday seasoning.
4) Set a heavy bottomed pot on medium high heat. Once hot, add 1 tablespoon of olive oil and the chicken thighs. Let them sear for 2 -3 minutes to get deep marks, then flip them over to sear for another 1 -2 minutes, then remove from the skillet. Set aside.

5) In the same pot, add another tablespoon of olive oil, onion, stalks, and green pepper. If you are adding the arrowroot or flour, add it now as well. Sautee for 3 – 5 minutes until the onions turn slightly brown and translucent. Then add the garlic and brown rice. Ensure every grain of rice is covered or touched by the oil, about 1 – 2 minutes.

6) Pour in the broth and let it gently simmer. Add the bay leaves.
7) Nestle the chicken thighs on top of the rice, then cover and cook for 30 minutes, or until all the liquid has been absorbed.