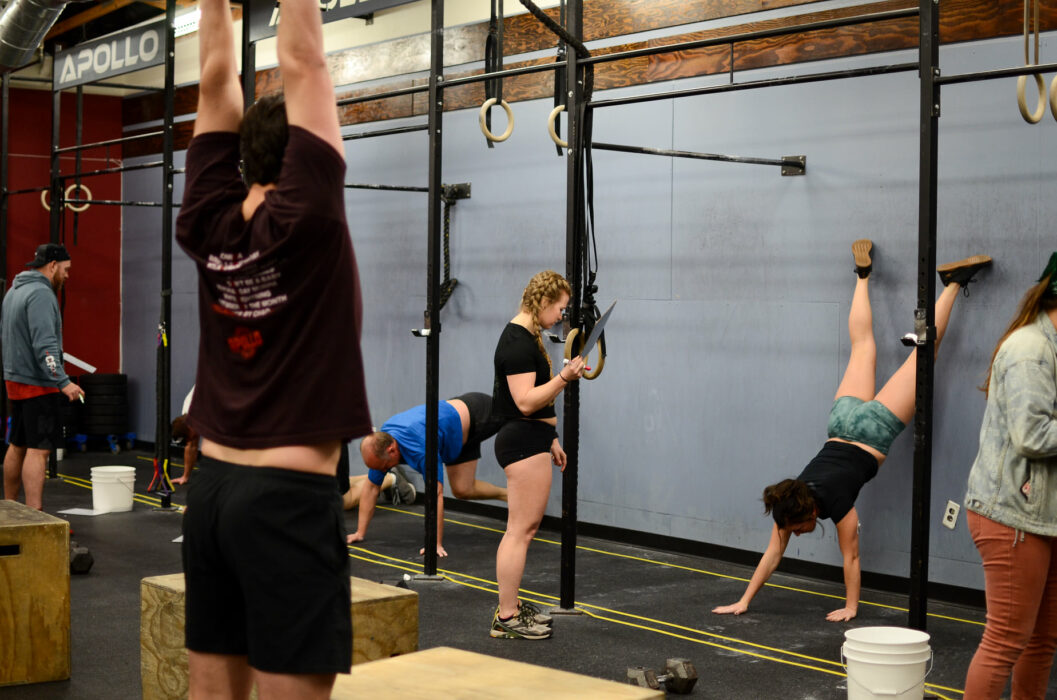 "Open WOD 22.2"
For Time:
1-2-3-4-5-6-7-8-9-10-9-8-7-6-5-4-3-2-1
Deadlifts (225/155)
Bar-facing burpees
10 Minute Time Cap

Box Brief:
Below is our schedule during the Open.
Thursday – Goat Day
Friday – The Open workout will be programmed. All morning classes and 3:30pm class will run normally. All night classes will be cancelled to make way for Friday Night Lights. We will have heats starting every 30 minutes beginning at 5pm with the final heat starting at 7:30pm.
Saturday – Normal classes at 8:30 and 9:30am. There will be NO Open workouts done at this time.
Sunday – Closed
Monday – Two workouts will be programmed for athletes to choose from. Option A is The Open workout. Option B is another workout with a similar time domain.

Weekly Challenges
For those that would like to participate, you can pick up a challenge card at the front desk and start earning points. For every challenge complete you will earn a raffle ticket.

Athletes will submit their challenge cards before each Friday Night Lights. Our raffle drawing will take place during Friday Night Lights.