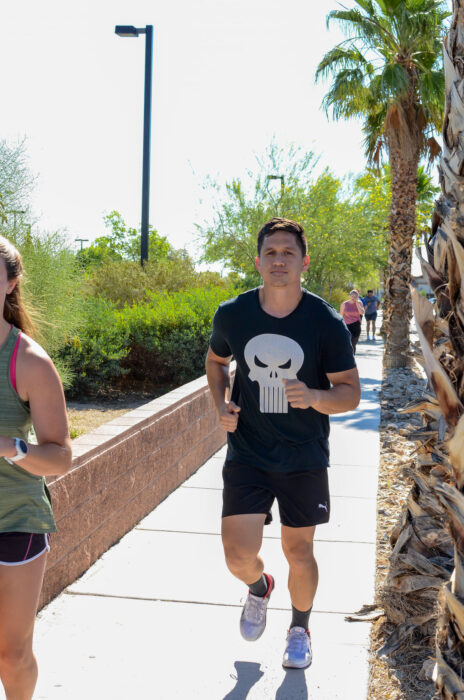 "Decisions"
16 Minute AMRAP:
1 Clean
8 Ring Dips

Recipe of the Week:
This week is all about breakfast meal prep. Try out this NO Sugar Added Strawberry Overnight Grains recipe.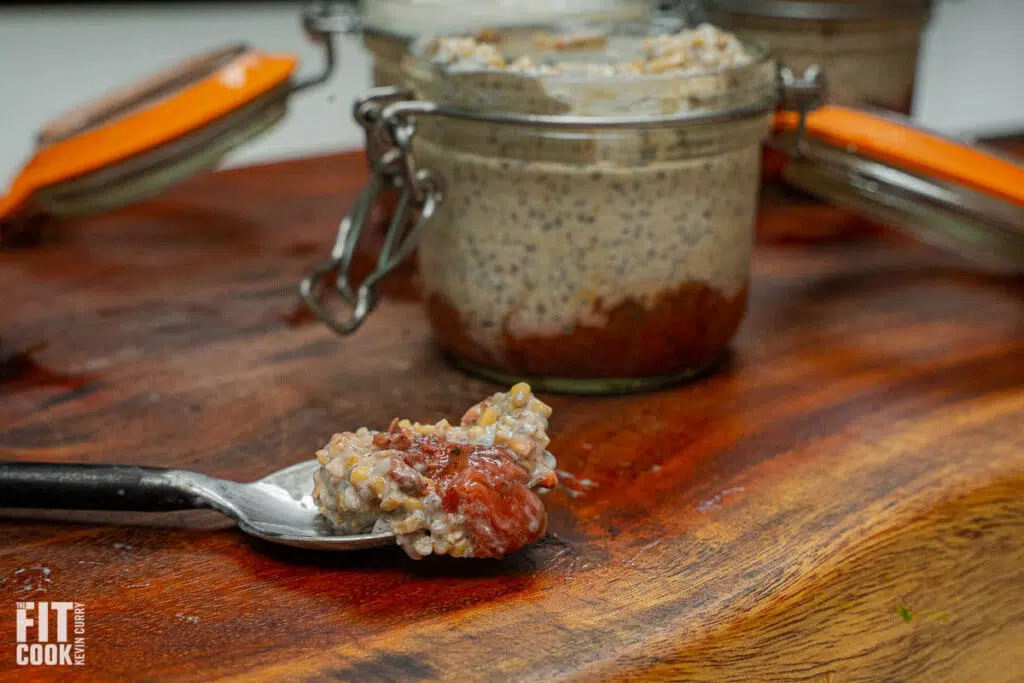 Ingredients:
3/4 cup uncooked steel cut oats
1/2 cup cooked quinoa
3 tablespoons chia seeds
Cream
92g soft tofu (or 1 cup 2% cottage cheese)
1/2 cup (frozen or fresh) strawberries
Sub: 1 date, 2 tablespoons coconut sugar, stevia in the raw, 2 tablespoons maple
2/3 cup unsweetened almond milk (or choice of milk)
Compote
1 teaspoon butter OR avocado oil
1 1/2 cups frozen or fresh strawberries
juice from 1 orange
1 teaspoon cinnamon

Instructions:
Step 1
Fill a medium-size bowl with room temperature water and dissolve 2 tablespoons of salt. Add the strawberries and set aside for 10 minutes while you prep the cream and oats.

Step 2
To a blender add the ingredients for the cream and process until smooth. Set aside.
Step 3
In a large mixing bowl, add the oats, quinoa and chia seeds. Mix with a fork, then pour in the cream and stir with a spatula and set aside.
Step 4
Drain the water from the bowl of strawberries. Set a nonstick skillet on medium high heat and once hot, add the butter (or oil) and the strawberries. Cook until the berries begin to burst and create their own natural jam, about 6 – 8 minutes. Then sprinkle in cinnamon and squeeze in juice from 1 orange to help caramelize the strawberries. Cook for an additional 2 – 3 minutes.

Step 5
To your meal container or jar add the berry compote then top with the cream. Place in the fridge overnight (or for 4 hours). Note: you may need a few tablespoons of almond milk in the morning in case the grains have gotten too thick.

Step 6
The prepped oats can last about 1.5 weeks in the fridge and for months in the freezer. Enjoy!