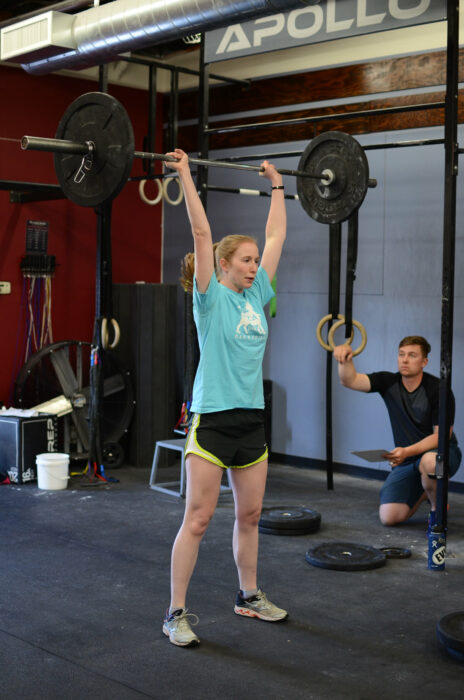 "Flip Flops"
20 Minute AMRAP:
400/200 Meter Run
Partner A: 20 Kettlebell Swings + 15 Sit-ups
Partner B: 20 Wall Balls (20/14) + 15 Sit-ups
Recipe of the Week:
Here is a very interesting recipe to spice up your chicken dinner! Give this Broccoli and Cheese Stuffed Chicken Breast recipe a try!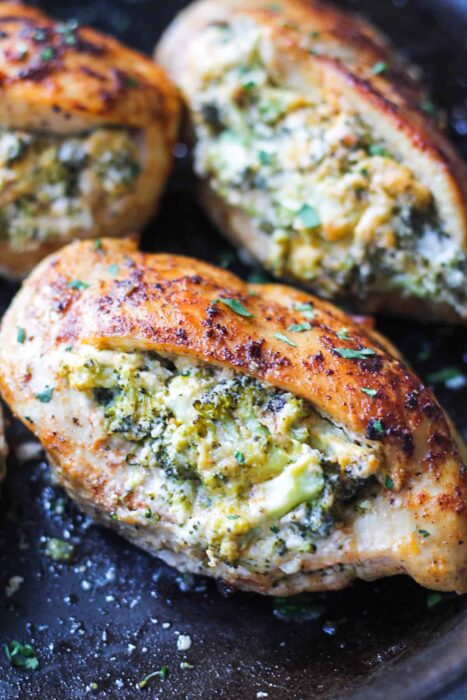 Ingredients:
Chicken
1.5-lbs. boneless, skinless chicken breasts, (~4 chicken breasts)
1 tablespoon garlic powder
1 teaspoon chili powder
1 teaspoon dried thyme
1/4 teaspoon red pepper flakes (or more, to taste)
1/2 teaspoon salt
1/2 teaspoon ground pepper
2 tablespoons olive oil
Stuffing
1 cup shredded cheddar cheese
1/2 cup Greek Yogurt
1/2 cup cream cheese, softened
1 tablespoon minced garlic
3 cups broccoli, diced into bite-size pieces

Instructions:
Step 1
Preheat the oven to 375ºF.

Step 2
Prepare the spice rub. Add the garlic powder, chili powder, dried thyme, red pepper flakes, salt, and pepper to a small bowl. Mix with a spoon and set aside.

Step 3
Place the chicken breasts on a cutting board and cut the chicken in half lengthwise with a sharp knife leaving the chicken breast connected, but creating a flap.

Step 4
Sprinkle the spice rub over the chicken breast on both sides, including in the flap.

Step 5
Add the cheddar cheese, Greek yogurt, cream cheese, and minced garlic into a large bowl and mix until combined.

Step 6
Next, add the diced broccoli to the Greek yogurt mixture and mix everything together until the broccoli is coated in the Greek yogurt sauce.

Step 7
Divide the broccoli mixture into fourths.

Step 8
Stuff a chicken breast with 1/4 of the broccoli mixture by placing it in between the flap. Secure the broccoli cheese filling by closing the flap and securing both edges of the chicken breast with 2-3 toothpicks or more until it holds together. Repeat with each chicken breast.

Step 9
Heat a large cast-iron skillet over medium/high heat. Add olive oil. When the olive oil is fragrant add the stuffed chicken breast to the pan. Sear for 2-3 minutes on each side to brown.

Step 10
Carefully place the cast iron skillet in the oven (be careful, the handle might be hot) and bake at 375ºF for 30 minutes, flipping halfway.

Step 11
Use a meat thermometer to check the internal temperature of the chicken breast. Make sure it's at least 165ºF before removing it from the oven. Let rest for at least 5 minutes before eating.