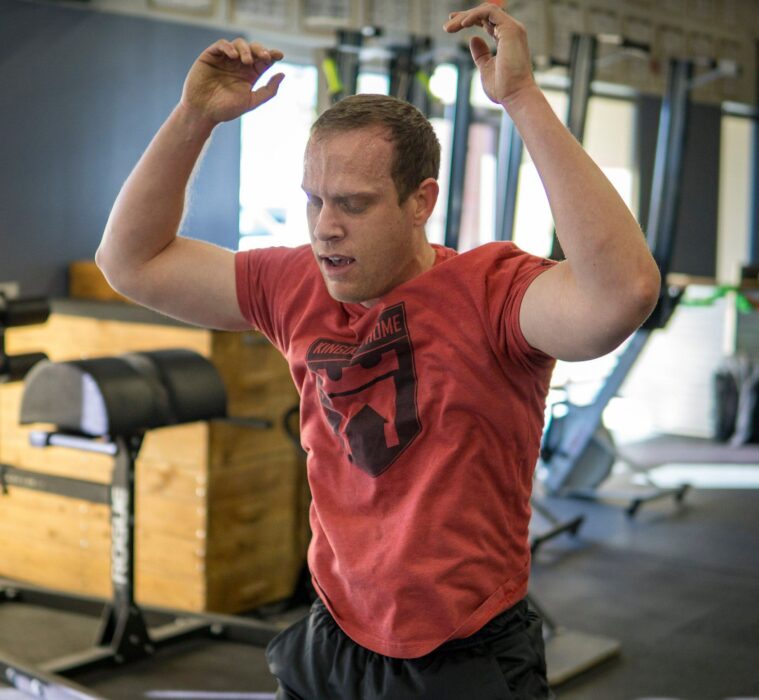 "Dirt Nap"
8 Minute AMRAP:
Buy In – 1000/750 Meter Row
30 Double Unders
8 Devil Presses (35s/25s)
4-minute rest
6 Minute AMRAP:
Buy In – 750/600 Meter Row
30 Double Unders
8 Devil Presses
2-minute rest
4 Minute AMRAP:
Buy In – 500/400 Meter Row
30 Double Unders
8 Devil Presses

Recipe of the Week:
Here is a easy dinner idea that only takes 30 minutes to make. Try out this Sheet Pan Steak and Veggies recipe.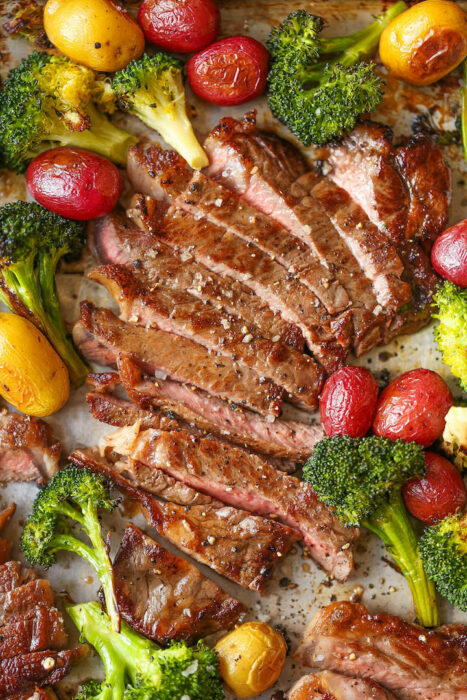 Ingredients:
2 pounds baby red potatoes
16 ounces broccoli florets*
2 tablespoons olive oil
3 cloves garlic, minced
1 teaspoon dried thyme
Kosher salt and freshly ground black pepper, to taste
2 pounds (1-inch-thick) top sirloin steak, patted dry

Instructions:
Step 1
Preheat oven to broil. Lightly oil a baking sheet or coat with nonstick spray.

Step2
In a large pot of boiling salted water, cook potatoes until parboiled for 12-15 minutes; drain well.

Step 3
Place potatoes and broccoli in a single layer onto the prepared baking sheet. Add olive oil, garlic and thyme; season with salt and pepper, to taste. Gently toss to combine.

Step 4
Season steaks with salt and pepper, to taste, and add to the baking sheet in a single layer.

Step 5
Place into oven and broil until the steak is browned and charred at the edges, about 4-5 minutes per side for medium-rare, or until desired doneness.

Step 6
Serve immediately with garlic butter, if desired.