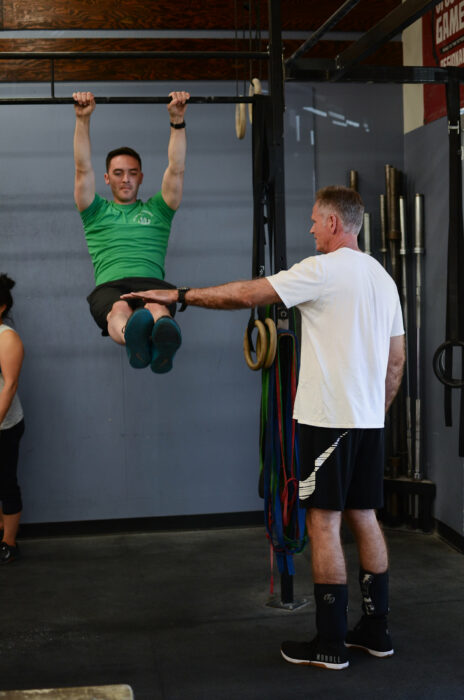 Pause Front Squat
Heavy Set of 2

"WMD"
12 – 9 – 6
Front Squats
Bar Muscle-ups

Recipe of the Week:
Often times we struggle to consume protein throughout our day. Especially during lunch or for a snack. This Tuna Salad recipe might be just what you need to incorporate more protein into your diet.

Ingredients:
4 x 6 oz cans tuna packed in water
2 small dill pickles diced
1 large celery rib diced
1/4 cup red onion minced
1 garlic clove grated
1 tbsp lemon juice or vinegar
1/4 tsp salt
Ground black pepper to taste
3/4 cup plain Greek yogurt, 2%+ fat
1/4 cup mayo

Instructions:
1) Drain cans with tuna well. I usually press hard onto the lid while draining the can completely.
2) Transfer to a large bowl and separate into flakes with a fork.
3) Add pickles, celery, red onion, garlic, lemon juice, salt, pepper, yogurt and mayo.
4) Stir well with a fork and refrigerate.