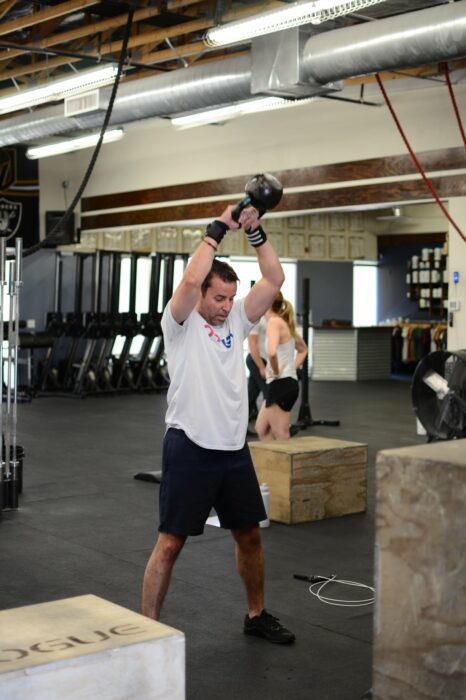 "Tear Drop"
15 Minute AMRAP:
100 Double Unders
65 Air Squats
30 Dumbbell Snatch (50/35)

Tomorrow's Forecast:
Pull-ups – Burpees – Row

Quote of the Week:
"I find that the harder I work, the more luck I seem to have."
Thomas Jefferson

Box Brief:
Saturday Night Yoga is back! Save the date for Saturday July 31st at 7pm. It is free for all members and $10 for anyone else. If you have it, please bring a yoga mat, blocks, straps and a bolster. See you then!

Doctors of Physical Therapy, Dr. Erica and Dr. Joe of White Wong PT are holding another FREE clinic on Saturday the 31st at 11am. Their focus will be on improving the strength of your pelvic floor for lifting and jumping workouts.