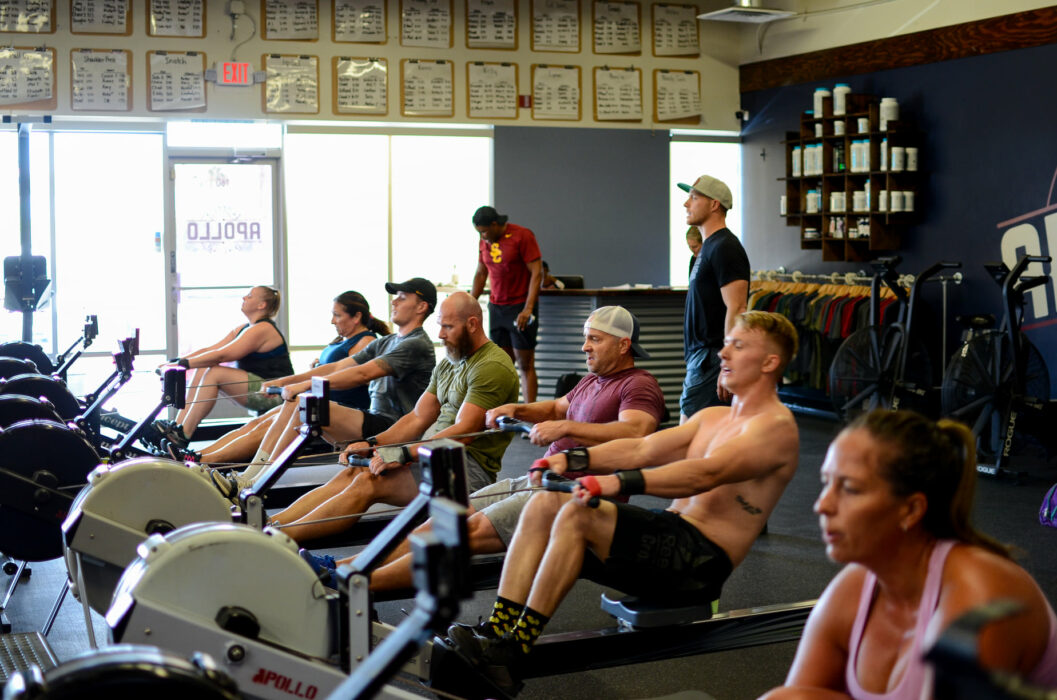 Deadlift
5 x 2
"TGIF"
For Time:
400 Meter Run
-then-
3 Rounds:
10 Pull-ups
12 Step-ups (24/20)(50/35)
-then-

800 Meter Run

-then-
3 Rounds:
10 Pull-ups
12 Step-ups
-then-
400 Meter Run

Recipe of the Week:
Here is a great salmon recipe to make in bulk or for the family. Try out this Spicy Salmon Bowl recipe.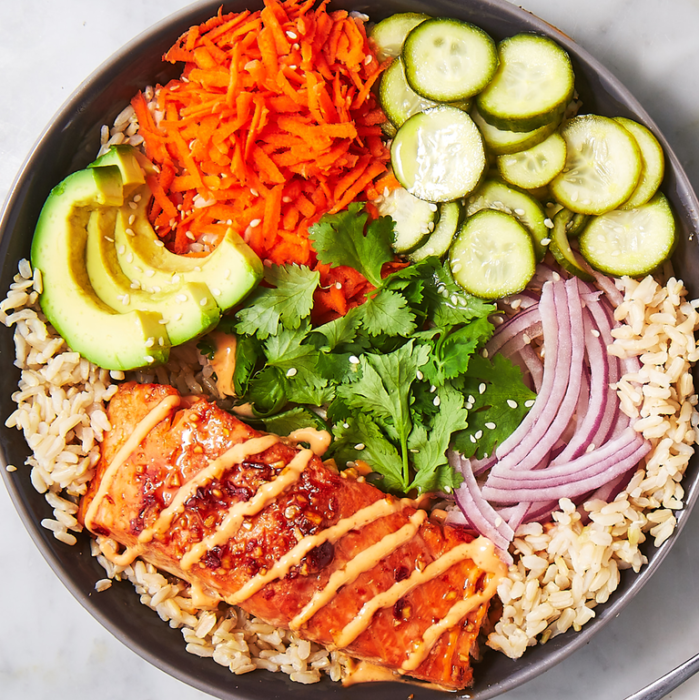 Ingredients:
FOR THE SALMON
1/3 c. low-sodium soy sauce
1/3 c. extra-virgin olive oil
1/4 c. chili garlic sauce
Juice of 1 lime
2 tbsp. honey
4 cloves garlic, minced
4 (4-oz.) salmon fillets
FOR THE QUICK PICKLED CUCUMBERS
1/2 c. rice vinegar or rice wine vinegar
1 tbsp. granulated sugar
1 tsp. kosher salt
2 tsp. toasted sesame oil
3 Persian cucumbers, thinly sliced
FOR THE SPICY MAYO
1/2 c. mayonnaise
2 tbsp. Sriracha
2 tsp. toasted sesame oil
FOR THE BOWLS
Cooked brown rice
1 avocado, sliced
1 medium carrot, grated
1/2 red onion, thinly sliced Cilantro leaves, torn Sesame seeds
Cilantro leaves, torn
Sesame seeds

Instructions:
Step 1
Make salmon: Preheat oven to 350° and line a large baking sheet with foil. In a medium bowl, whisk together soy sauce, olive oil, chili garlic sauce, lime juice, honey, and garlic. Add salmon and gently toss to combine. Place on prepared baking sheet and bake until salmon is fork-tender, 20 to 25 minutes.

Step 2
Meanwhile, make pickled cucumbers: In a microwave-safe bowl or jar, add vinegar, sugar, and salt and microwave until sugar and salt are dissolved, about 2 minutes. Stir in sesame oil, then add cucumbers and shake to combine. Cover with a tight-fitting lid or plastic wrap until ready to use.

Step 3
Make spicy mayo: In a small bowl, combine mayonnaise, Sriracha, and sesame oil.

Step 4
Assemble bowls: Divide rice among 4 bowls. Top with salmon, pickled cucumbers, avocado, carrot, red onion, cilantro, and sesame seeds. Drizzle with spicy mayo.