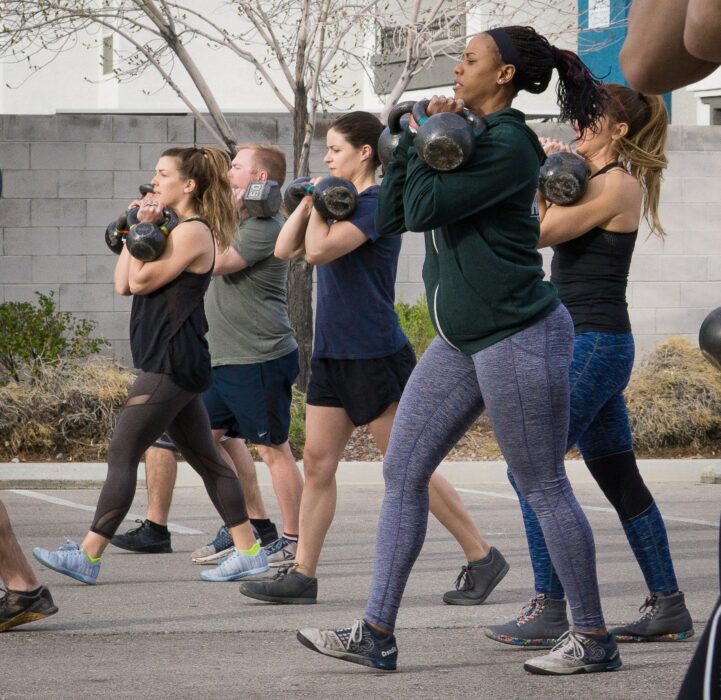 Strict Press
5 x 3

"Push It EE"
16 Minute AMRAP:
10 Ring Rows
8 Burpees Over the Bar
6 Shoulder to Overhead (155/105)
40 Double Unders

Recipe of the Week:
Looking for something new for meal prep next week? Try out this Mediterranean Turkey Bowl recipe.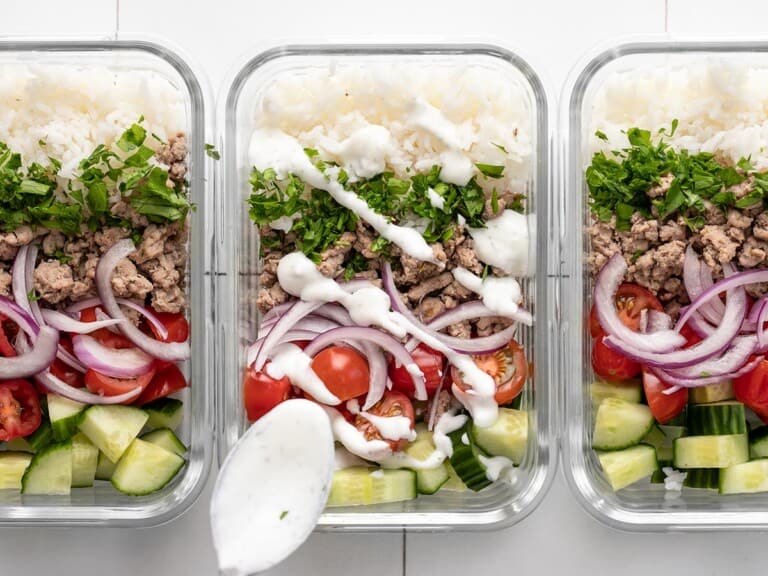 Ingredients:
Garlic Dill Yogurt Sauce
1 cup full-fat plain yogurt
1 Tbsp lemon juice
1/4 tsp garlic powder
1/4 tsp dried dill
1/4 tsp salt
Ground Turkey
1 Tbsp olive oil
1 lb. ground turkey
2 cloves garlic, minced
1/2 tsp dried oregano
1/2 tsp salt
1/4 tsp freshly cracked pepper
Bowls
1 cup uncooked rice*
1 pint grape tomatoes
1 cucumber
1/4 red onion
1/4 cup chopped parsley

Instructions:
STEP 1
Make the garlic dill yogurt sauce first, so the flavors have time to blend. Stir together the yogurt, lemon juice, garlic powder, dill, salt, and pepper in a bowl. Refrigerate until ready to serve.

STEP 2
Next, begin cooking the rice using your preferred method (rice cooker or stove top). You can use any type of rice, just make sure to follow cooking instructions for the type of rice you're using.

STEP 3
While the rice is cooking, cook the ground turkey. Add the olive oil to a large skillet and heat over medium. Once hot, add the ground turkey and continue to cook over medium heat.

STEP 4
When the turkey is almost cooked through, add the minced garlic, dried oregano, salt, and pepper to the skillet. Stir to combine with the turkey and continue cooking for 2-3 minutes more or until the turkey is cooked through. Remove the turkey from the heat.

STEP 5
Slice the grape tomatoes in half, chop the cucumber into quarter-rounds, thinly slice the red onion, and finely chop the parsley.

STEP 6
When all of the ingredients are prepped, it's time to build your bowls. Divide the rice, ground turkey, tomatoes, cucumber, red onion, and parsley between four bowls or meal prep containers. Drizzle with the yogurt sauce just before serving and enjoy!