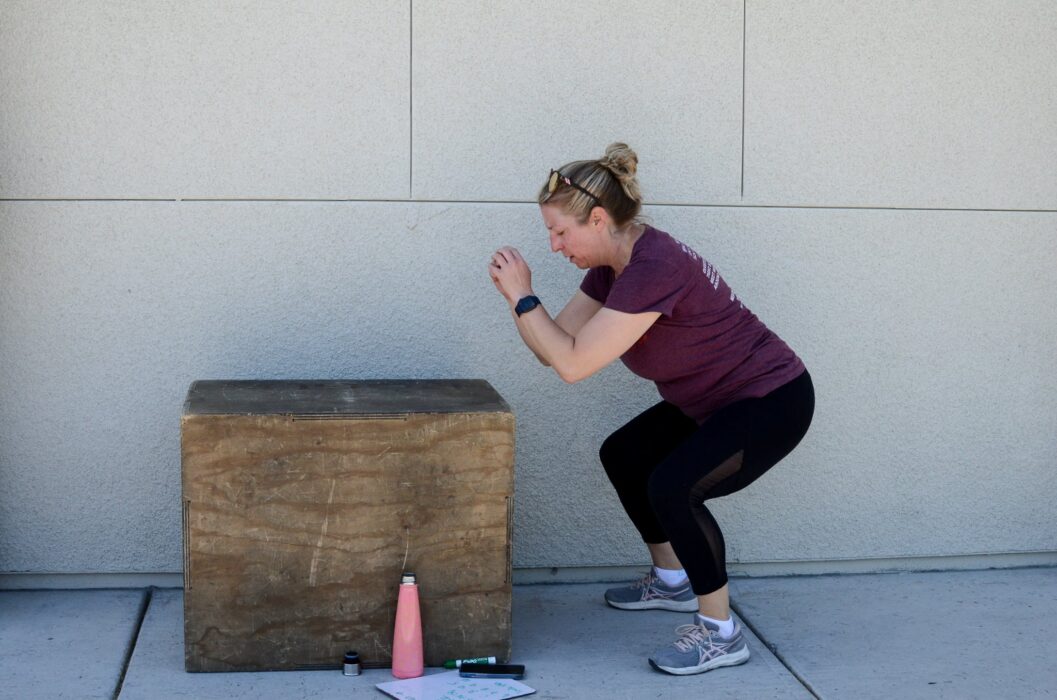 "Round Up"
5 Rounds:
400 Meter Run
5 Squat Clean Thrusters (155/110)

Recipe of the Week:
This week's meal looks delicious! Try out this Creamy Lemon & Dill Skillet recipe.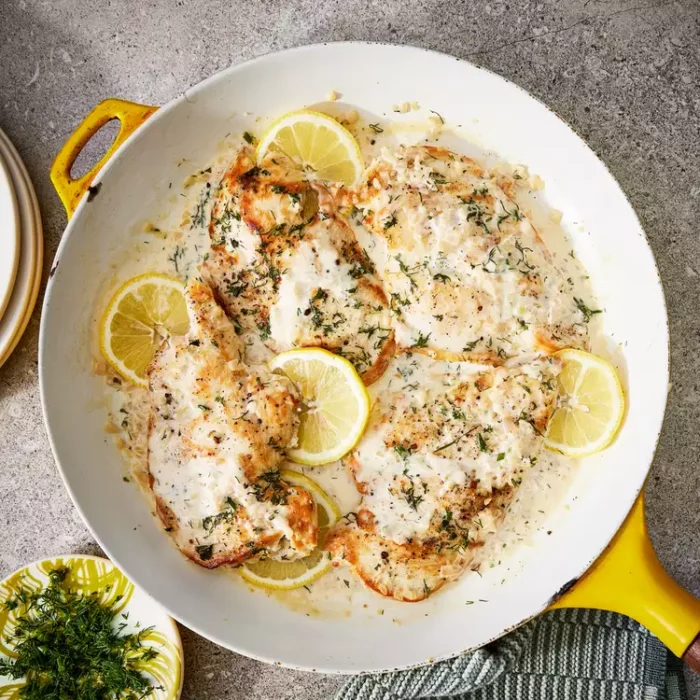 Ingredients:
4 (4 ounce) chicken cutlets
½ teaspoon ground pepper, divided
¼ teaspoon salt, divided
1 tablespoon extra-virgin olive oil
1 large shallot, finely chopped
1 large clove garlic, minced
½ cup low-sodium chicken broth
½ cup heavy cream
1 tablespoon lemon juice
1 small lemon, thinly sliced
2 tablespoons chopped dill, plus more for garnish

Instructions:
STEP 1
Sprinkle chicken with 1/4 teaspoon pepper and 1/8 teaspoon salt. Heat oil in a large skillet over medium heat until shimmering. Add the chicken; cook, turning once, until browned and an instant-read thermometer inserted into the thickest part registers 165°F, 6 to 8 minutes. Transfer the chicken to a plate.
STEP 2
Add shallot and garlic to the pan; cook, stirring until fragrant, about 15 seconds. Add broth; cook, stirring occasionally and scraping up the brown bits on the bottom of the pan, until reduced by half, 1 to 2 minutes. Stir in cream, lemon juice, lemon slices and the remaining 1/4 teaspoon pepper and 1/8 teaspoon salt; simmer until slightly thickened, 1 to 2 minutes. Add the chicken, with any accumulated juices, and dill; turn to coat with the sauce. Sprinkle with additional dill, if desired.