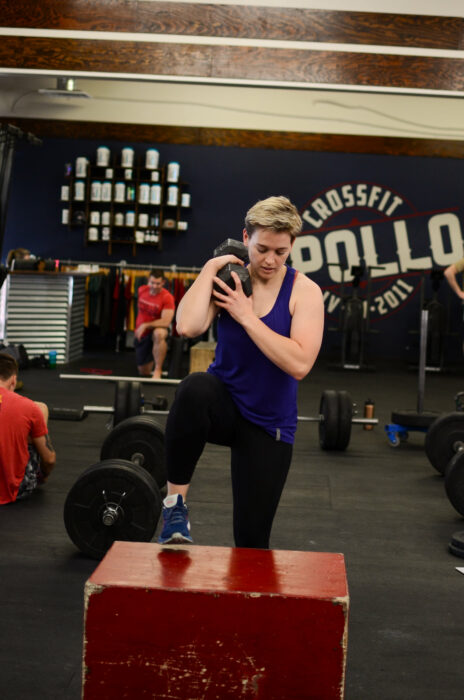 "Open for Business"
4 Rounds:
75 Double Unders
:45 Second L-Sit
25 Kettlebell Swings (53/36)
15 Burpees

Tomorrow's Forecast:
Row – Lunge – Wall Climb

Quote of the Week:
"You're not defined by your past; you're prepared by it. You're stronger, more experienced, and you have greater confidence."
Joel Osteen

Box Brief:
Registration for the Apollo Games is live!! There is a sheet of paper on the whiteboard for anyone who is looking for a partner.

Saturday Night Yoga is back! Save the date for Saturday July 31st at 7pm. It is free for all members and $10 for anyone else. If you have it, please bring a yoga mat, blocks, straps and a bolster. See you then!