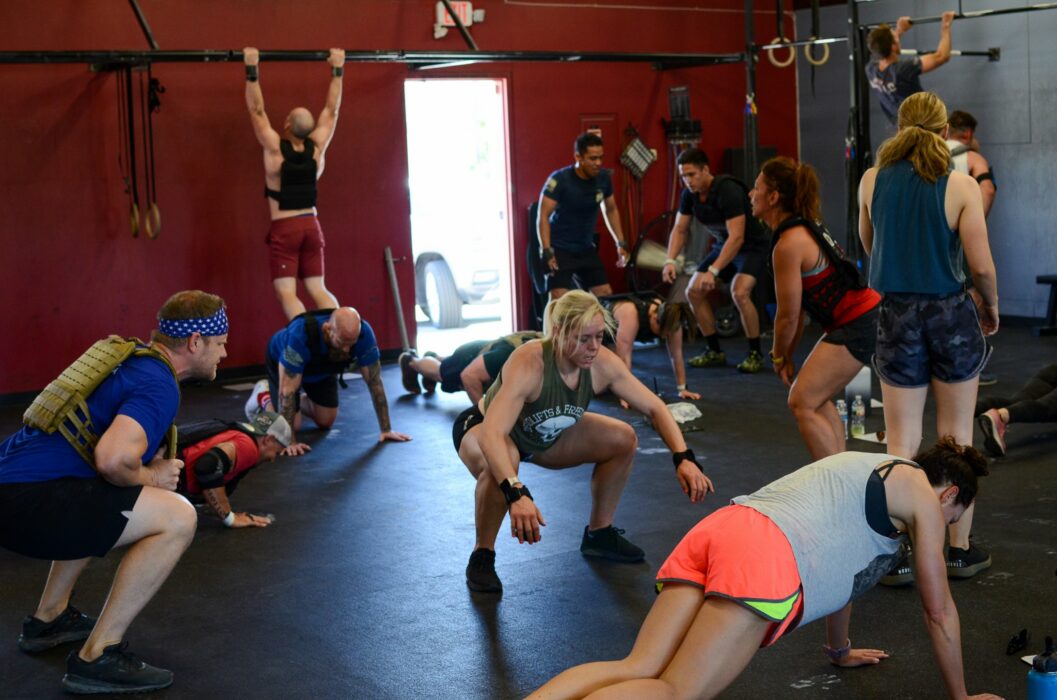 "Fight Gone Bad"
3 Rounds:
1 Minute – Wall Balls (20/14)
1 Minute – Sumo Deadlift High Pull (75/55)
1 Minute – Box Jumps (20)
1 Minute – Push Press (75/55)
1 Minute – Row for Calories
1 Minute Rest

Quote of the Week:
Most people fail, not because of lack of desire, but, because of lack of commitment."
Vince Lombardi

Box Brief:
Meter Challenge.
Who's ready for a friendly competition? This Friday's class workout we are having a Meter Challenge between Men and Women. The Women were the champions when we had a rowing challenge two years ago. Who will be victorious this time?
The rules are simple. We will open our doors at 5am and close them at 8:15pm. You may either run, row, or ski erg as many meters as you can between those hours to add to your genders total. Whatever gender has the most meters at the end of the day, wins. The women will NOT have a handicap.
All meters MUST be done at Apollo. You cannot run, row, or ski at home. You must start and end your meters at Apollo.
You can do as many meters as you want during our business hours. Hell! You can stay all day. We would love that. Take off work if you have to!
We will have coaches around all day to guide you through a warm-up, motivate, coach on movement, and answer any questions you may have. We will also have refreshments throughout the day and a projector up to watch the 2023 CrossFit Games to distract you from your suffering.
Can the women repeat as back to back meter champions? Or, will the men find redemption? See you Friday to find out!