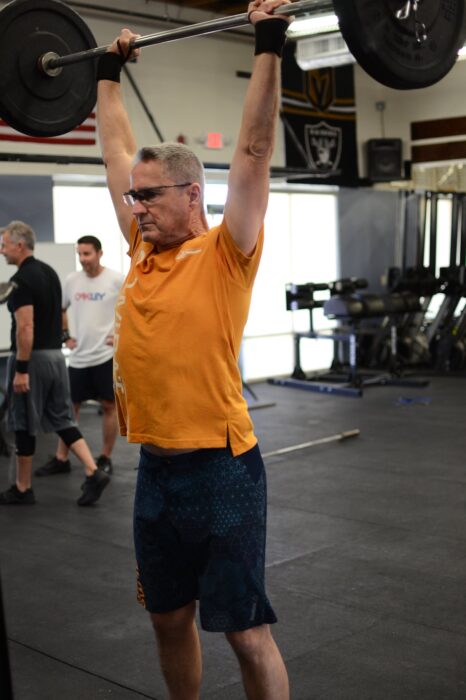 Bench Press
6 x 2

"Swing, Swing"
3 Rounds:
400 Meter Run
20 Sit-ups
20 Kettlebell Swings (53/36)

Quote of the Week:
"I may win and I may lose, but I will never be defeated."
Emmitt Smith

Box Brief:
Apollo Training Camp
We are excited to announce our first ever Apollo Training Camp to help everyone perform their best at this year's Apollo Games! This 5 week program will begin on September 5th. All participants will work with our staff to dial in key elements to ensure their best possible success in preparation for competition. The Apollo Training Camp will assist and keep you accountable with:
Exclusive Saturday competition prep days (each week)
Performance based nutrition
Nutrient timing
Sleep & water consumption
Improving skill deficiencies
Tailored weekly workout schedule
Optimize recovery
Workout tips & strategies (specific to your team)
Optimize mental approach & tactics
Our Camp Nutrition Guidelines will be broad, but effective. However, If you want to take things to the next level, we HIGHLY recommend adding 1on1 Nutrition Coaching with Elizabeth Gehrmann. On top of everything included in the Training Camp, working with Elizabeth will also include:
Personalized nutrition plan
Higher accountability with weekly check-ins
Advice & adjustments based on your feedback
Supplement recommendations
To learn more and to set-up a free consultation on 1on1 Nutrition Coaching, email us at [email protected]
We are EXTREMELY excited to kick this Camp off and know it will be a massive success for those who participate.
One of the more exciting elements of this Camp will be our Exclusive Saturday Training Camp Days.
At each Saturday meeting, our Camp will:
Complete 2 custom workouts
Practice game day nutrition preparation, recovery, & intra-workout fueling
Team specific tips & strategies
Improve skill deficiencies
Optimize mental approach & tactics
If you want to see what you are truly capable of at this years Apollo Games, then lets go to Camp!
Take 5 weeks to cram for this test, surrounded by a group of likeminded athletes, and coaches who want nothing more than to see you succeed.