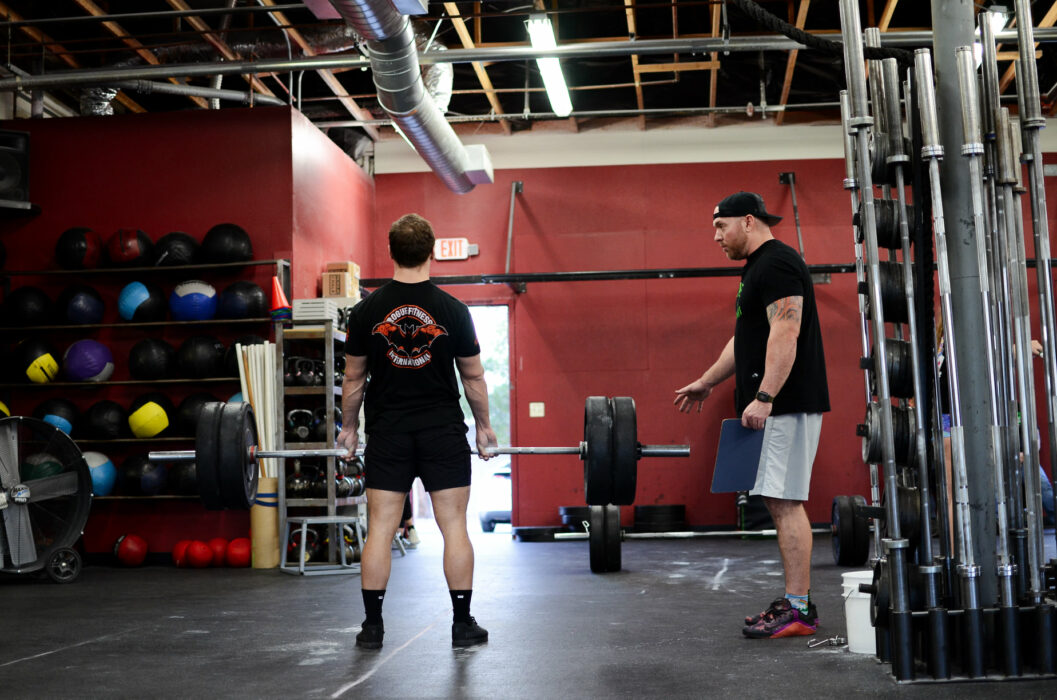 Bench Press Pyramid
6 – 4 – 2 – 2 – 2 – 4 – 6
30 Second L-sit Between Sets

Tomorrow's Forecast:
Front Squat – Devil Press – Row – Box Jump – Rope Climb

Question of the Week:
What temperature is your house set to during the summer?

Box Brief:
Nutrition is such a massive key to success in our pursuit to living healthy and happy lives. This is why we are putting on another nutrition/lifestyle challenge, starting on April 18th.
For 5 weeks we will all work together to limit our sugar and alcohol intake, increase our protein and vegetable intake and pick a custom lifestyle habit.
The initial cost is $50 but we hope you earn every cent back. At the beginning of the challenge we will give all participants a log book to keep track of habit consistency throughout the 5 weeks. At the end of the challenge, if you hit 90% compliance or better, you will EARN YOUR ENTIRE ENTRY FEE BACK! Yup!
Our genuine hope is that every single person who participates ends up paying nothing for this challenge and in return, creates a healthier lifestyle with great eating habits.
Our goal is that EVERY SINGLE PERSON at Apollo participates in this challenge. To help rally the troops we would like to have a friendly competition with registration.
Men Vs Women. Whatever gender has the fewest people participating will require the coaches of that gender to complete 1 burpee for every person who signed up. For example: 50 men, 55 women means the male coaches will have to do 105 burpees.
Here is the fun part… The losing coaches must eat a food item (yet to be determined) just before beginning their burpees.
The burpee punishment and challenge Q&A will be on Saturday, April 16th at 10:30am.
Oh and 1 more thing. Non-members are welcome to participate. You can have them text Momica if they are interested. (702)604-1298