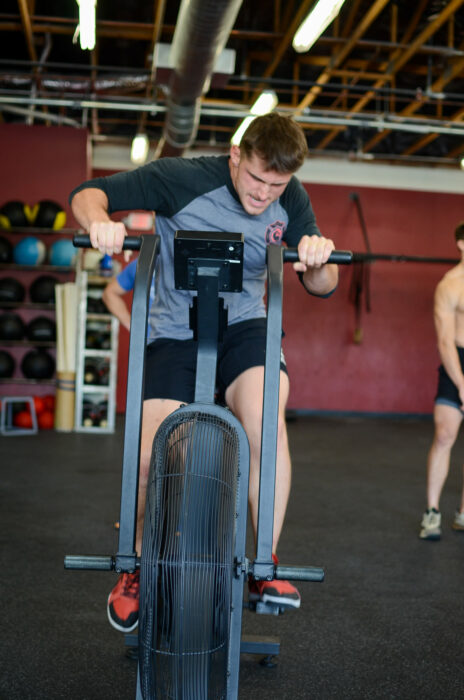 "Uplifting"
15 Minute Ladder:
2 Devil Presses (35s/25s)
4 Dumbbell Step-ups (35s/25s) (24/20)
6 Pull-ups
4 Devil Presses
8 Dumbbell Step-ups
12 Pull-ups
6 Devil Presses
12 Dumbbell Step-ups
18 Pull-ups
Etc…
Keep adding 2, 4 & 6 reps to devil presses, step-ups and pull-ups, respectively.

Tomorrow's Forecast:
Row – Sit-ups

Box Brief:
We are looking for a few more volunteers for the Apollo Games on October 9th. If you want to help with the event click this link and sign up. Thank you guys so much!

Question of the Week:
Are books better than movies?