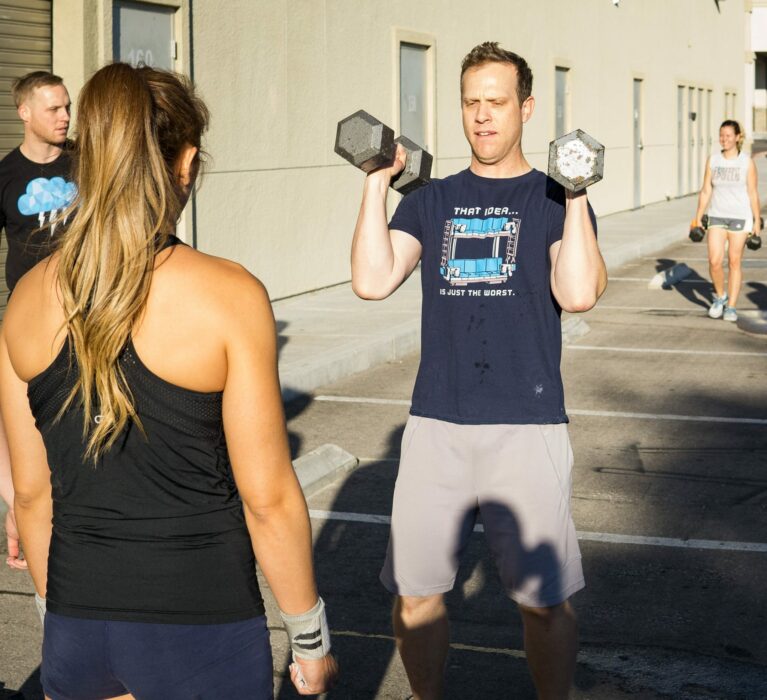 Back Squat – Week 3
Track A
4 @ 55% of 1RM
3 @ 65%
2 @ 75%
1 @ 80%
1 @ 86%
1 @ 91%
Max Reps (6-10) @ 86%
Track B
6 Reps Moderate
6 Reps Heavy
6 Reps Heavier
6 Reps Heaviest

Pull-up + Push-up – Week 3
Track A
6 Sets
10-15 Unbroken Band Assisted
Track B
5 Sets
3-6 Reps @ Hardest Progression

Tomorrow's Forecast:
Wall Walks – Kettlebell Swings – Double Unders

Box Brief:
Saturday Night Yoga is back! Save the date for Saturday, February 19th at 7pm. It is free for all members and $10 for anyone else. If you have it, please bring a yoga mat, blocks, straps and a bolster. See you then!

Recovery of the Week:
Let's close this week out on a high note for our Wellness Challenge. Remember why we're consuming veggies and stretching. It's for our health and longevity! Watch this video below for some interesting tips on vegetables.