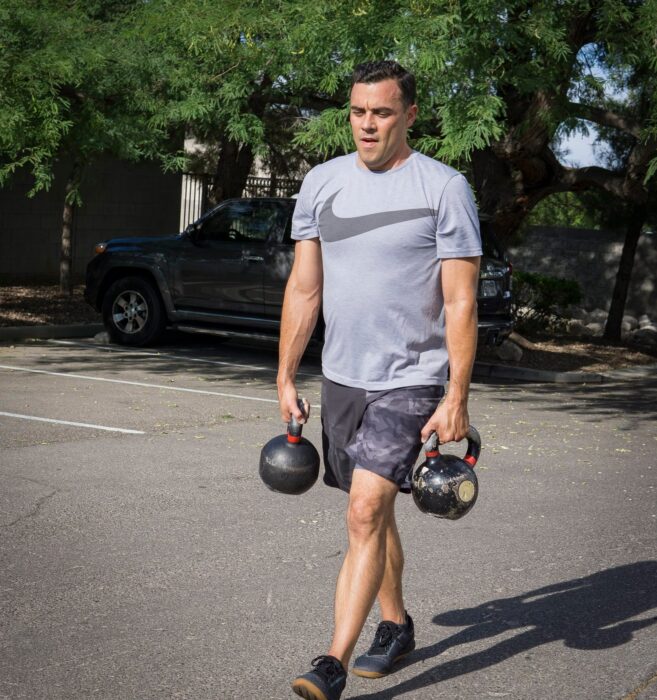 Deadlift
3 x 2 @RPE 7.5

Bench Press
3 x 2 @RPE 7.5

Box Brief:
Congrats to Josh for being the April Member of the Month at Apollo! Scroll down to learn more about Josh.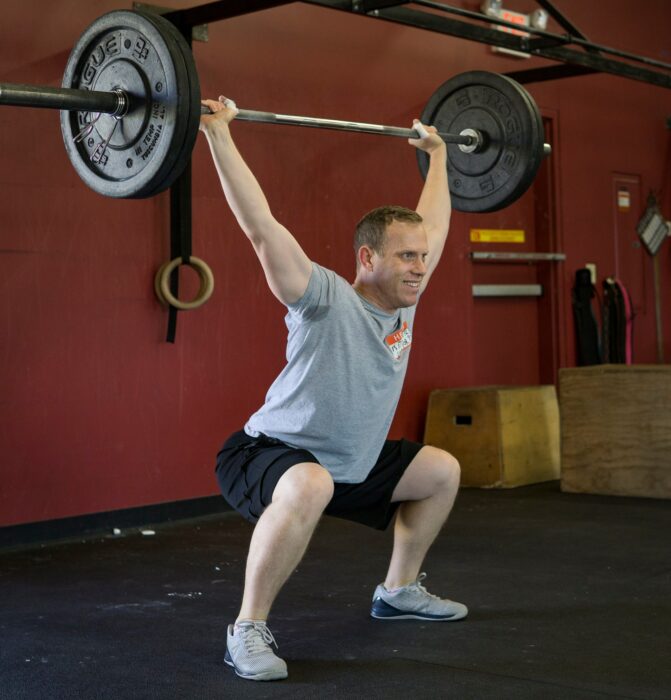 Josh!
Thank you so much for agreeing to be our April member of the month and letting us see into the deep, dark corners of the real you. Let's get to it. (insert emoji of sinister person rubbing their hands together)
Let's start with an easy one. Where do you come from and what was the best part of your growing up years?
First of all – it's an honor. I've been here long enough that rather than giving George his second MOM award I'm thankful you're giving me my first!
Born & raised in Las Vegas. I went to Cimarron (class of 97) and later graduated from UNLV. Best part of growing up was the group of friends that I had. Riding bikes around the town and then later driving cars on cart paths in Sun City… Lots of mischievous things but nothing too out of control. I wasn't quite Summerlin thuggish like you, but I was Desert Shores tough!

We can always count on you for a laugh in the mornings. Have you always been a morning person? More importantly, do you enjoy watching people look uncomfortable with some of your cringy jokes?
I love the mornings. Believe it or not – I'm usually up for a bit before I head to the gym. I love the serenity of the mornings. You're able to read, contemplate, think, meditate and then go to the gym and really make people feel awkward. I also enjoy the evenings for many of the same reasons. To do both you have to become an afternoon napper.
Regarding the cringy jokes… I'm not sure what you're referring to. My jokes are all hilarious. People give uncomfortable looks? I'm not sure you know what you're talking about. Next question…

Every time I see you, I smile. You have this electricity about you that invites positivity. Where do you think this comes from, and can it be learned?
It has got to be because I have Jesus in my life!!!
When I was in high school, I was stressing out. I played football, basketball, running track and I had this expectation that I needed to get straight A's as well. I was stressing out one day and had some depressing / suicidal thoughts. I changed my mindset that I didn't have to be perfect, but I needed to enjoy life and live it to its fullest. That doesn't mean I let all duties fall to the wayside, but it meant that I would always find time to enjoy life even if that means letting some things slip through the cracks. Going to the gym is part of that happy time. I love the camaraderie that exists at the gym!

You have a beautiful family. Who is your favorite child and why hasn't your wife left you yet?
Every parent says they don't have a favorite child, and every parent is a liar. The truth is I have favorites, but it changes over time and sometimes during the same day. I have been incredibly blessed with a great family. While they still aren't as smart and athletic as me – they're better than me in every other way.
Regarding my wife… Now that she's a doctor I'm more concerned now than ever about being alone!

If you could be the real live version of any movie character who would you want to be and why?
This is the hardest question (and maybe the dumbest) that you've asked. Nothing is easy so here are some options:
A) Patrick Swayze from "Ghost"… who wouldn't love to make pottery as a ghost?
B) Colin Farrell from "The Banshees of Inisherin" – you just gotta watch it. To be the cause of man cutting off his fingers and then burn down his house… love the rage!
C) Jack Nicholson in "As Good as it Gets". The guy says whatever he wants. He's rich, he shouts his order across a restaurant, and most of all, very low stress and he's not fighting off the world's problems. (Dump Helen Hunt though – I'll keep Renae)
D) Final answer – Will Ferrell as Ron Burgundy in Anchorman 1 or Ricky Bobby in Talladega Nights… I don't think an explanation is needed.

Alright, let's wrap this up with you dropping some wisdom on us. If you could get every person in the world to do just this one thing, what would that thing be and what do you hope would come from it?
Express gratitude for the things that we have. Life is so full of wonderful things. For some reason society can be pulled into seeing the negative so easily. Every day write down three things that you're grateful for and notice your outlook on life change for the better! We did this as a family and kept a gratitude journal. It's seriously therapeutic. Try it and see how it works out!
You didn't ask but I'm telling you anyway… My dream WOD would be:
Buy in – mile run
Complete the following however you want:
50 HSPU
100 Wall Balls
150 sit-ups
200 DU
Cash Out – mile run