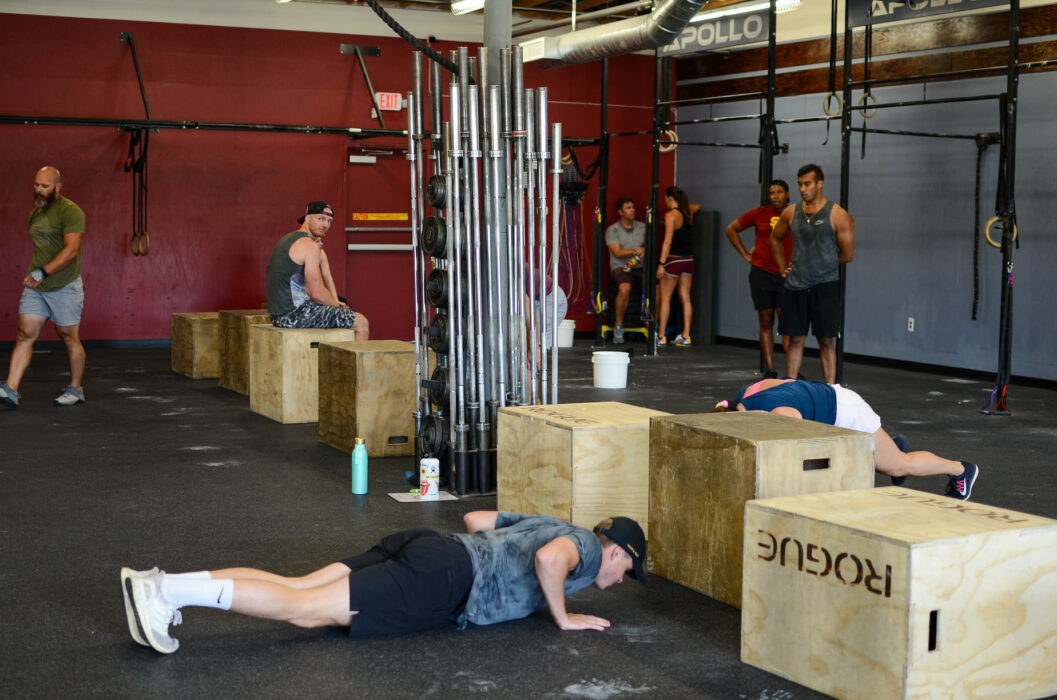 Deadlift – Week 2
Track A
4 @ 55% of 1RM
3 @ 65%
2 @ 75%
1 @ 80%
1 @ 83%
1 @ 88%
Max Reps (6-10) @ 83%
Track B
7 Reps Moderate
7 Reps Heavy
7 Reps Heavier
7 Reps Heaviest

Pull-up + Push-up – Week 2
Complete Either of the Following Tracks for Both Strict Pull-ups & Push-ups
Track A
5 Sets
15-20 Unbroken Band Assisted
Track B
4 Sets
4-8 Reps @ Hardest Progression

Tomorrow's Forecast:
Row – Lunge – Sit-up

Box Brief:
Bring A Friend Day is on Thursday!

Recovery of the Week:
A lot of us wake up with muscle stiffness after a tough training week. Perform this morning yoga routine to help loosen up those muscles and promote blood flow.