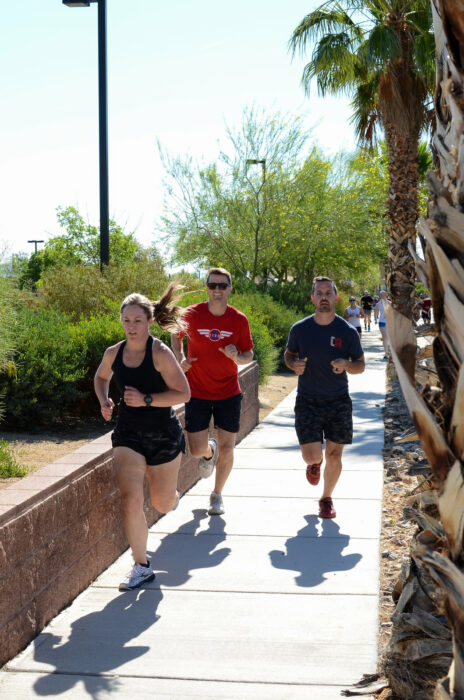 "Shuffleboard"
20 Minute AMRAP: teams of 2
200 Meter Run
16 Dumbbell Step-ups (50/35) (24/20)
12 Toes to Bar

Recipe of the Week:
Have you ever tried Tandoori Chicken Legs and Roasted Cauliflower? Here's your chance to spice up dinner! Warning there is a 24 hour window used to marinate the chicken.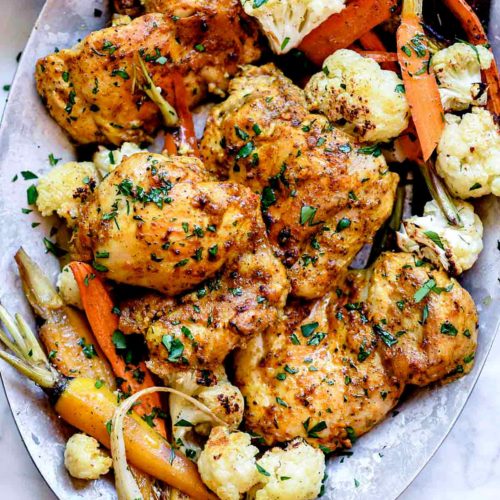 Ingredients:
1 lemon
2 chicken hindquarters or 4 chicken legs
1/2 cup plain whole-milk yogurt
1 Tbsp grated fresh ginger
3 cloves garlic, minced
1 Tbsp plus 1 tsp garam masala
1/2 tsp chili powder
1 tsp sea salt
2 Tbsp coconut oil or ghee, melted
2 cups cauliflower florets
2 Tbsp coarsely chopped pecans
1 Tbsp chopped fresh basil

Instructions:
1) Season and cook the chicken. Zest and juice lemon. Place a resealable plastic bag in a large bowl. Add 1/2 teaspoon lemon zest, 2 tablespoons lemon juice, the yogurt, ginger, 2 cloves garlic, 1 tablespoon garam masala, the chili powder, and 1/2 teaspoon salt to bag. With a knife, make three slashes on top of chicken pieces; place chicken in bag and seal. (Slashing the chicken legs with a knife will allow all the zesty flavors of the marinade to penetrate the meat.) Gently massage bag to mix. Refrigerate overnight, turning the bag over occasionally.

2) Preheat oven to 400 °F. Remove chicken from marinade (pieces will still be coated) and place on one end of a baking sheet. Roast 15 minutes.

3) Prep and roast the cauliflower. In a large bowl, combine 1 teaspoon lemon zest, 1 tablespoon lemon juice, and the remaining garlic, garam masala, and salt. Stir in coconut oil. Add cauliflower and stir until well coated. Remove baking sheet from oven; add cauliflower mixture to the other end, spreading into a single layer. Roast 30 minutes more or until chicken is no longer pink inside and cauliflower is tender and browned around edges. Add pecans to cauliflower for the last 5 minutes of roasting time. Remove from oven and toss cauliflower mixture with basil. Serve with chicken.