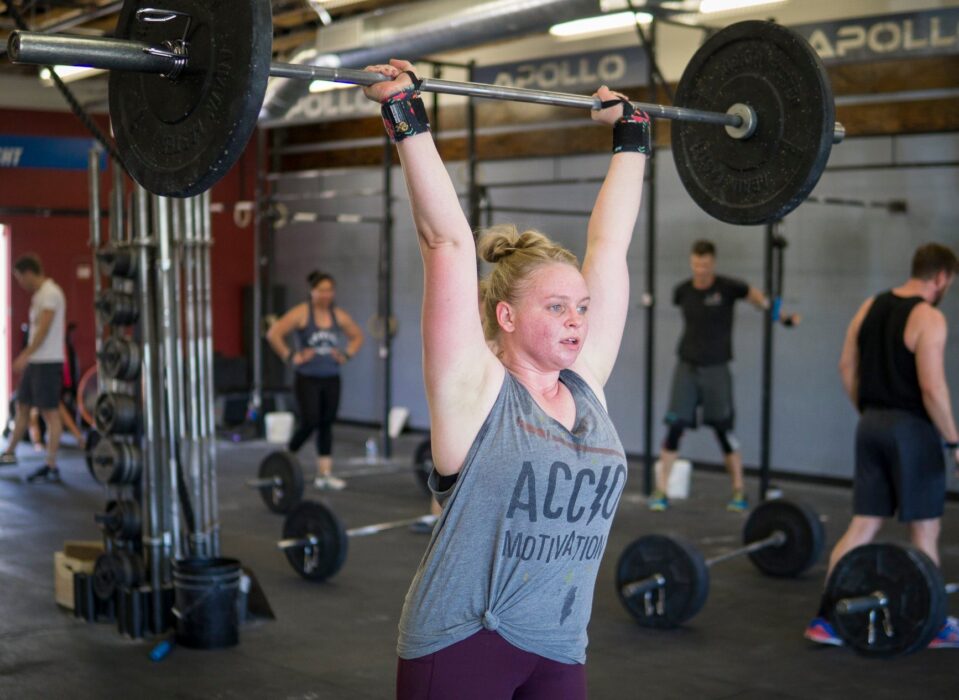 "Training Montage"
22 Minute AMRAP:
10 Handstand Push-ups
20 Cleans (115/85)
30 Burpees Over the Bar
400 Meter Run
50 Wall Balls (20/14)

Recipe of the Week:
Have you ever tried homemade Poke Bowls? Maybe it's time! Give this Low Carb Poke Bowl a shot!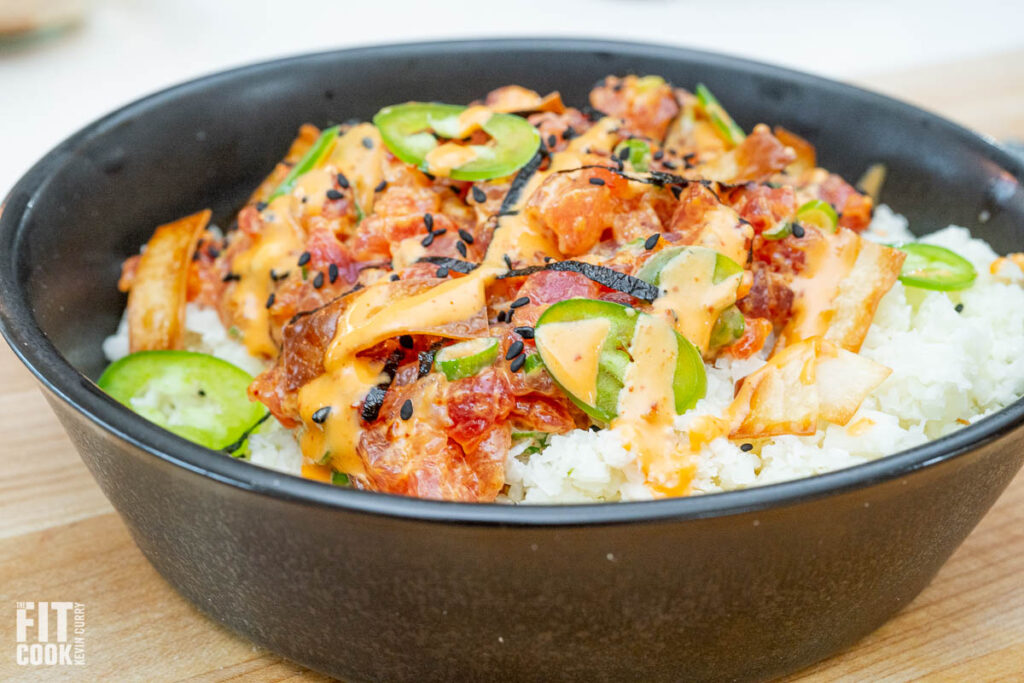 Ingredients:
1 large head of cauliflower, cut into chunks with leaves removed
1lb sushi grade tuna or salmon
3 green onion stalks, chopped and mainly green part
Sauce
8 tablespoons olive oil mayonnaise
3 tablespoons Sriracha (or favorite hot sauce)
2 tablespoons sesame oil
1 tablespoon red chili flakes (optional but recommended, Korean style chili flakes)
2 tablespoons sesame seeds
Garnish
jalapeno
nori
wonton chips
whatever you like

Instructions:
Step 1
Fill a large pot of water about a 1/4th of the way, then bring to a boil.

Step 2
Add cauliflower florets and chunks to a food processor and pulse blend until it resembles grains of rice. Note: do not just blend as the cauliflower will be too fine. Add the cauliflower to a mesh strainer, then set it over the pot of boiling water (it should not be touching the water). Cover with a lid then allow it to steam for 10 – 15 minutes. Once it finishes, set aside to cool, ideally in the fridge.

Step 3
Mix together the ingredients for the sauce. Set aside.

Step 4
Use a knife to thinly and finely dice, almost mince, the tuna, then add to a bowl along with the green onions and the sauce. Fold everything together.

Step 5
Once the cauliflower has completely cooled and is maybe chilled, bring everything together. Evenly divide the rice among 4 portions, then top with poke. Add about 2 teaspoons of sesame seeds to each one then add your favorite toppings.