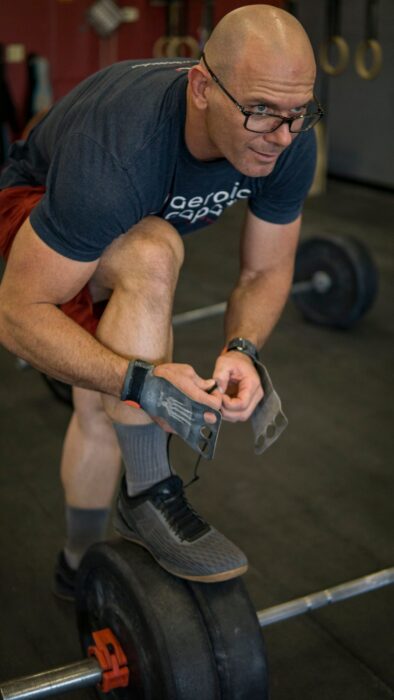 "Throwback"
Every 10 Minutes for 30 Minutes:
50/40 Calorie Row
40 Wall Balls (20/14)
30 Pull-ups

Recipe of the Week:
Need a quick recipe that doesn't require a lot of work? Try out this Sheet Pan Chicken Fajitas recipe!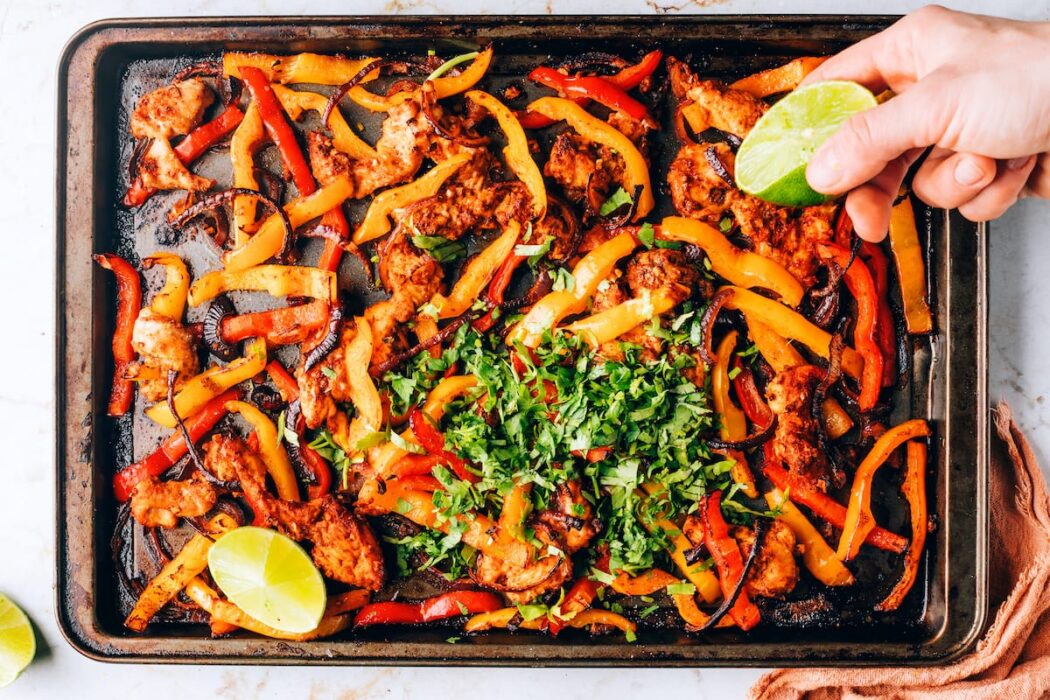 Ingredients:
3 tri-color bell peppers, seeded and sliced
1 medium yellow or red onion, sliced
1 ¼ lb. boneless chicken breasts, sliced into small strips
2 Tablespoons olive oil
3 cloves garlic, minced
2 teaspoons chili powder
1 teaspoon cumin
1 teaspoon paprika
1 teaspoon garlic powder
1 teaspoon onion powder
1 teaspoon oregano
1 teaspoon fine sea salt
½ teaspoon ground pepper
Juice from one lime, about 2 Tablespoons
¼ cup chopped fresh cilantro, plus more for topping if desired
8 flour or corn tortillas
Optional toppings: Salsa or pico de gallo, sour cream or full fat greek yogurt, Guacamole or avocado, shredded cheese, and hot sauce

Instructions:
STEP 1
Preheat oven to 425°.

STEP 2
Add bell peppers, onion and chicken into a bowl. Toss with oil, garlic and spices.

STEP 3
Spread onto a large baking sheet and bake for 15-20 minutes, tossing at the 10-minute mark. You can bump the heat to broil for the last 2-3 minutes to get a little char on everything if desired. I did 18 minutes total – baked for 15 minutes and then 3 minutes on a high broil (500°F).

STEP 4
Top chicken mixture with fresh cilantro and drizzle on lime juice. Toss to combine.

STEP 5
Serve chicken and veggies in warm tortillas with toppings of choice. I recommend guacamole, salsa, cheese and hot sauce.