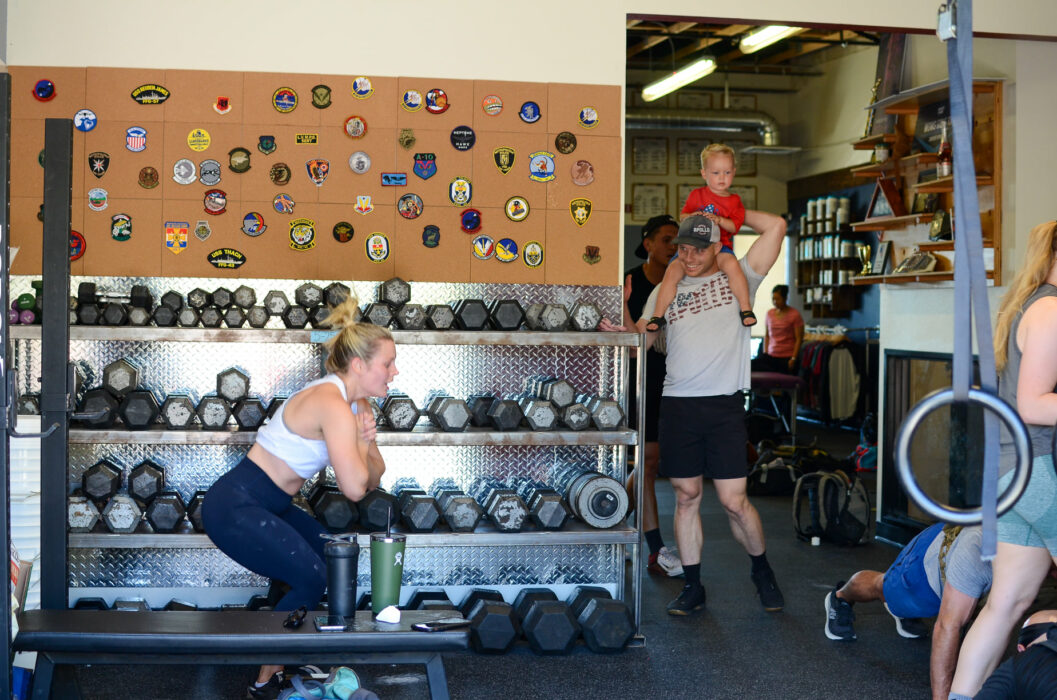 "The Undertaker"
Every 2 Minutes for 15 Rounds:
1 Deadlift
1 Power Clean
1 Front Squat
1 Clean & Jerk

Recipe of the Week:
Here is another great recipe! Try out this Chili Stuffed Poblano Pepper recipe!
Ingredients:
1 tablespoon avocado oil (or olive oil)
2/3 cup onion, diced
3 cloves garlic, minced
1 lb 93% lean ground turkey
4 tablespoons tomato paste (NOT sauce)
Seasonings
1 tablespoon chili powder
2 teaspoons smoked paprika
2 teaspoons cumin
1/2 teaspoon cinnamon
2 teaspoons (Mexican) oregano
1 1/2 cups low sodium chicken stock
1 can (14.5oz /411g) no salt added black beans, drained
1 cup colorful bell peppers, diced
3/4 cup reduced fat Mexican cheese blend, shredded (optional)
sea salt & pepper to taste
Garnish
cilantro

Instructions:
Step 1
Set oven to 420F/216C.

Step 2
Set a pot on medium heat. Once hot, add the oil and onion. Cook for 2 – 3 minutes until the onion is browned along the edges and somewhat translucent. Then add the garlic and cook.

Step 3
Add the turkey and chop it up finely as it cooks in the pot for 5 – 7 minutes until all the visible pink pieces of meat have been cooked. Sprinkle in the seasoning as the meat and the tomato paste and continuously stir everything together. Ensure every ounce of the meat is covered in the seasonings.

Step 4
Stir in the black beans and chicken broth and bring to a very low, gentle simmer for 15 – 20 minutes, or until the chili is thick and stew like, not watery. This thickness will make stuffing the pepper easier.
While the chili cooks, slice the poblano pepper vertically and carefully slice a portion off the top of the pepper to create a large pocket. Scrape out the seeds and inside and begin stuffing the peppers with the chili. Top each pepper off with cheese as desired.

Step 5
Place the peppers on a baking tray or casserole dish. I used a baking rack placed inside of the tray to prevent the bottom from getting too soft (it is NOT required though). Cover the peppers with foil and bake for 20 minutes. Remove the foil the final 3 -5 minutes of cooking to brown the top of the cheese.

Step 6
Season to taste with sea salt & pepper and garnish with cilantro and lime juice to enhance flavor.