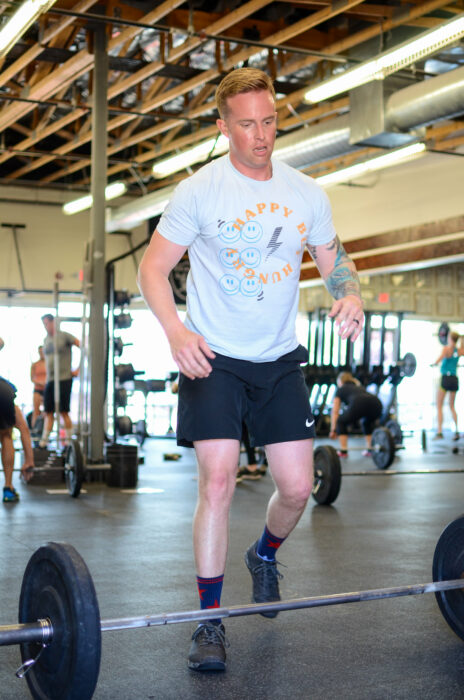 "Who's That Lady"
20 Minute AMRAP:
4 Rounds:
5 Strict Pull-ups
10 Kettlebell Goblet Lunges (53/36)
15 Sit-ups
-then-
90 Double Unders

Recipe of the Week:
Looking for something new for breakfast? Try these Waffle House Egg And Spinach Scramble.

Ingredients:
avocado oil spray
4 cups raw spinach
4 whole eggs, lightly beaten
2 slices (~2oz) reduced fat cheddar

Instructions:
1) Set a nonstick skillet on medium heat and once hot, spray with avocado oil. Toss in the spinach, and if needed, add 1-2 tablespoons of water to the skillet to create steam to wilt the spinach.

2) Once the spinach has completely wilted and reduced in size, about 2 minutes, add the eggs to the skillet. Pull the eggs from side to side using a spatula to scramble them. Once the eggs are nearly cooked to your desired consistency, add the cheese to melt over the egg and spinach mix. Cover the skillet, remove from the heat and allow the steam from the food to melt the cheese.

3) Once melted

4) Add the cheesy eggs to the hashbrown bowl, or enjoy them as part of a balanced (breakfast) meal.