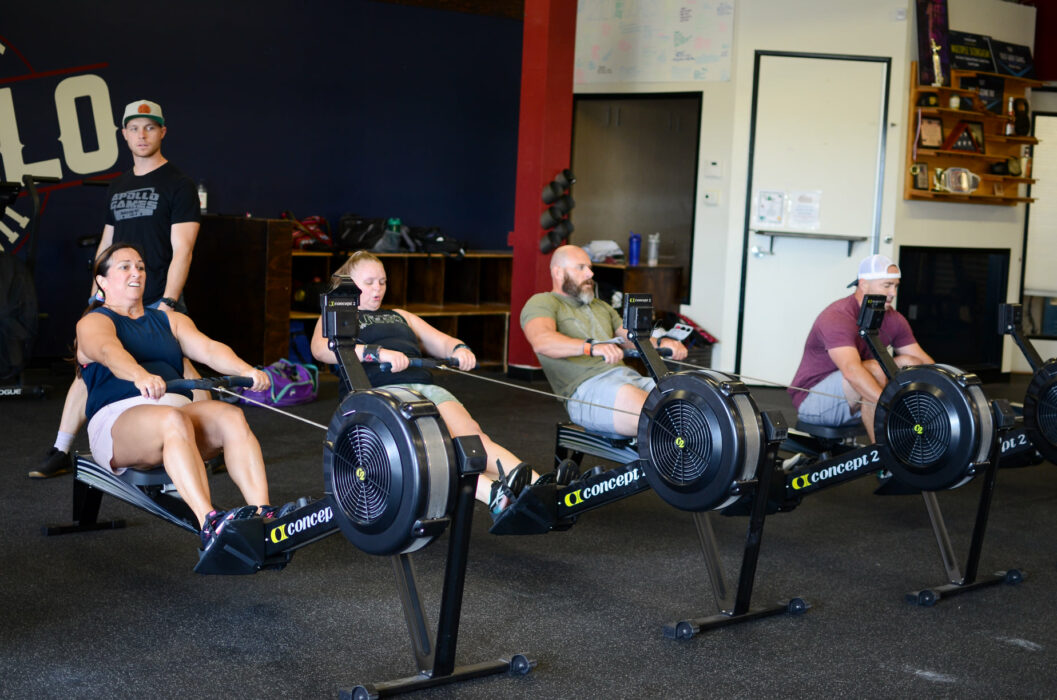 "Meet the Press"
18 Minute AMRAP:
15/12 Calorie Row
12 Toes to Bar
9 Strict Press (95/65)
15/12 Calorie Row
12 Toes to Bar
15 Push Press (95/65)
15/12 Calorie Row
12 Toes to Bar
21 Push Jerk (95/65)

Recipe of the Week:
Here is a unique and easy Rotisserie Chicken Curry Recipe. The best part is it only takes 20 minutes to make. We hope you enjoy!

Ingredients:
2 cups broccoli florets or broccolini
Spray avocado oil

Cilantro Lime Rice Mix
10oz cauliflower rice, steamed
2 cups frozen brown rice, steamed
1 cup finely chopped cilantro (or parsley)
2 tablespoons lime zest
Juice from 1 lime

2 tablespoons avocado oil
1/2 medium white onion, diced
1 1/2 tablespoons (spicy) curry powder
2 teaspoons smoked paprika

1 can (13.5oz) lite coconut milk
1 can (14.5oz) (fire roasted) diced tomatoes, drained
1lb Rotisserie chicken meat, no skin and chopped into ½-inch pieces
1 tablespoon lime zest
1 teaspoon coconut sugar

Garnish
Cilantro or parsley
Roasted/toasted cashews

Instructions:
1) Set oven to broil. Place broccoli on a baking tray and spray with a little oil. You can add a pinch of sea salt, but be careful of adding too much since you'll be eating this with the curry and you don't want a "salty curry flavor." Roast for 7 – 8 minutes until the edges are crispy and the veggies are crisp-tender. Set aside after cooking (and be sure to remove the broccoli from the tray so it does not continue cooking out of the oven).

2) Set a skillet or pan on medium heat. Once hot, add avocado oil and white onion. Saute for 2 – 3 minutes before sprinkling in curry powder and cajun seasoning. Cook until fragrant, about 1 – 2 minutes.

3) Pour in the coconut milk and stir before adding in the tomatoes. Stir and scrape the bottom of the pan to ensure nothing is sticking. Fold in the chicken and bring everything to a light simmer. Reduce the heat, then cover and cook for 12 – 15 minutes.

4) Add lime zest and coconut sugar, then season to taste with sea salt. Remove from the heat to cool and thicken.

5) Build your meal. A serving of cilantro-lime rice, chicken curry and roasted broccoli. Garnish and enjoy!