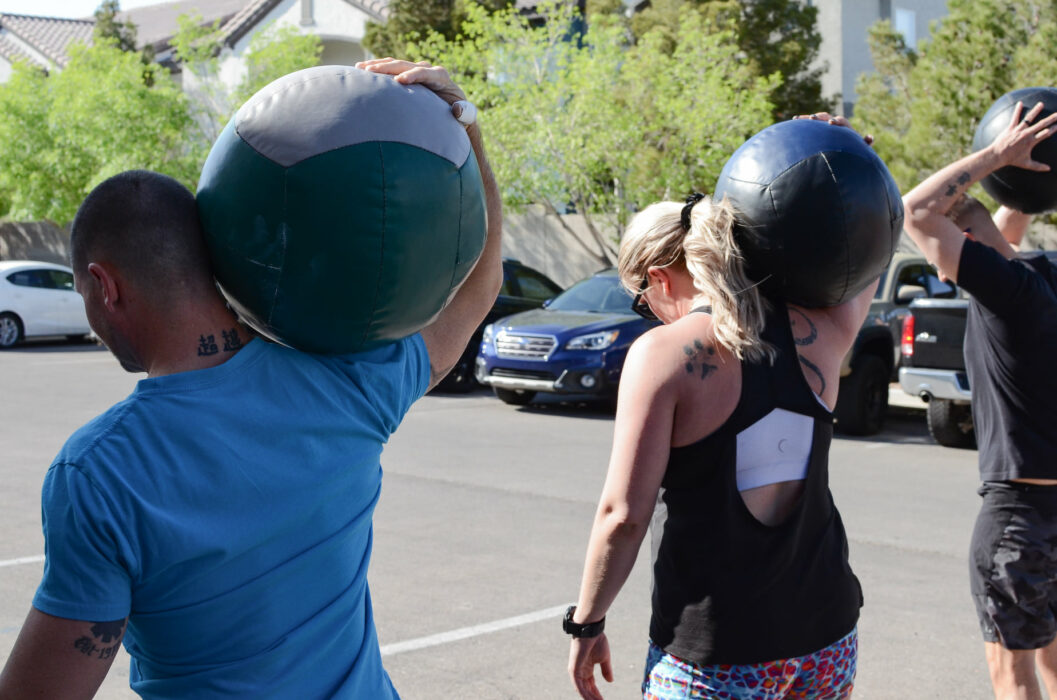 "Pain Killer"
For Time:
Buy In – 100 Double Unders
-then-
21 – 15 – 9
Shoulder to Overhead (135/95)
Pull-ups
-then-
Cash Out – 100 Double Unders

Recipe of the Week:
Here is a great one-tray bake that will make dinner with the family easy. Try this Quick Chicken Roast.

Ingredients:
6 thyme sprigs, leaves picked
4 anchovies in oil, drained, chopped
2 teaspoons dried oregano
1 teaspoon chilli flakes
2 tablespoons olive oil
2 garlic cloves, chopped
Finely grated zest of 1 lemon
8 Lilydale Free Range Chicken Thighs (bone in, skin on)
800g baby kipfler potatoes, halved lengthways
100g speck or streaky bacon, cut into 5mm-thick batons
250g baby truss tomatoes

Instructions:
1) Preheat the oven to 200C.

2) Combine the thyme, anchovies, oregano, chilli, oil, garlic and lemon zest in a bowl. Add the chicken and turn to coat. Add the potatoes and toss to combine. Place on a large baking tray and scatter over the speck.

3) Cut the zested lemon into wedges and add to the tray. Season and roast for 40 minutes or until chicken is golden and potatoes tender. Remove from the oven and top with tomatoes. Roast for a further 10-15 minutes until tomatoes are blistered.

4) Squeeze over roasted lemon juice to serve.